Choosing a Business Name You Won't Have to Change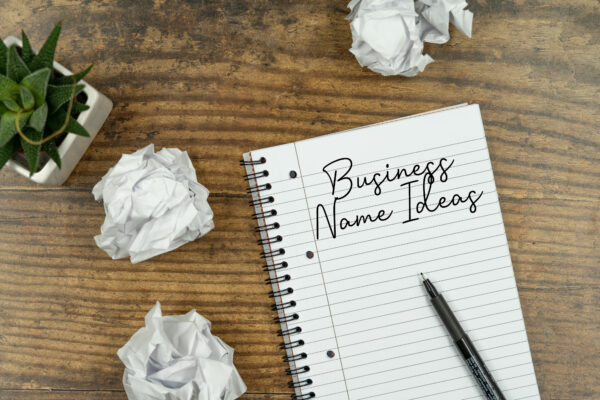 While it is possible to rebrand your business months or years down the line, this option can be confusing for customers — not to mention costly. After all, changing your business name may involve everything from having to update your website domain name to updating marketing across all channels to having to reprint physical media like business cards and signage.
Ideally, you'll be able to choose a business name right off the bat you won't have to change. Picking a timeless title from the get-go will allow you to make branding decisions that stick, cementing your company's reputation in the minds of customers.
Here are some tips for choosing a business name able to go the distance, saving you the hassle and expense of having to rebrand down the road.
Choose a Clear & Understandable Name
Sometimes the ideas that seem like winners in our own brains fail to translate as well to the rest of the world. The result? You'll find yourself having to continually correct confused customers. This especially includes names that are difficult to pronounce or spell.
It also pertains to clever names that involve humor or puns — be sure to test these out on audiences to make sure they land before committing. Avoid depending on any terminology or references requiring people to have an advanced level of expertise to understand, as this may push away potential clientele.
As one expert notes for Inc., having to apologize for a complicated name or explain it so that people "get it" just damages the impact of your brand.
Make Sure a Business Name Is Available
Many organizations throughout history have launched using what they felt to be the perfect business names ideas — only to find out they were already legally claimed by another entity. As Nolo explains, you'll need to conduct a search to find out if a potential name is already trademarked within your industry.
Not only can using an existing business title lead to legal trouble, but it can also confuse customers due to cases of mistaken identity. Case in point: Your website analytics may see increased web traffic bouncing after a brief stint visiting your home page as people realize they've landed on the wrong company with a similar name. Similarly, your search engine results may be obscured by the other company despite your best SEO efforts.
These are frustrating situations all around — but can be avoided by doing research into company names already in existence before choosing a winner.
Consider Domain Name Possibilities
As ecommerce continues to grow and redefine doing business as usual, checking domain name possibilities for your business name ideas becomes more important before making a final decision.
Some things to keep in mind when exploring domain name availability:
Determine if you will be able to get the name you want with a .com extension, or whether it is already taken — meaning you may need to choose a different extension, like.net.
Decide if you want to buy a domain name pertaining directly to your business name or whether you want to choose a domain name made of relevant keywords.
Assess whether the name(s) you have in mind are short and understandable enough to be converted into a domain name of a few words or less.
Figure out whether your desired domain name is similar enough to other websites to cause possible confusion, as this may indicate a problem with your business name.
If you put in the time and effort to choose a winning business name the first time around, you'll save yourself lots of headache down the line.