Amazon to Launch First Two Internet Satellites in 2022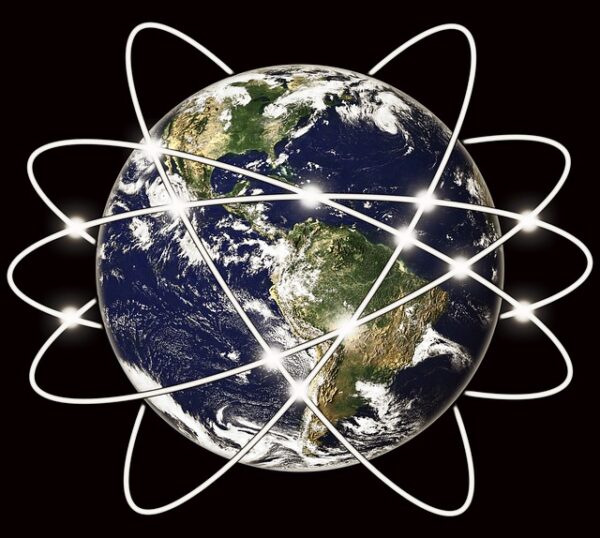 Project Kuiper is the satellite designed by Amazon that the company plans to launch sometime within the first three months of 2022. Amazon recently approached the Federal Communications Commission about the launch, providing details about how long it could take and where the satellites should be in orbit. There are two satellites by the same name with both of them performing the same services, which is to provide fast internet to more people across the world. The satellites should be launched with an RS1 Rocket and ABL Space when it's sent to orbit.

Test Runs
Rajeev Badyal is the vice president of technology for Amazon and has provided information about the company being able to soon see how well the satellites will perform and if any adjustments need to be made before the possibility of any other satellites being launched by Amazon. The only way to really test the satellites and to see if they will work in the way that Amazon wants them to is to launch them into orbit and get them operational. The goal is to look at how the environment will interact with the satellites as there are complex issues that could arise that might need to be addressed before internet services can be provided to customers. These details are part of the plan that was given to the FCC so that the organization knows how Amazon will handle any such issues that arise.

Building Networks
Amazon has a plan to build a network with Project Kuiper that could consist of over 3,000 satellites when all is said and done. The satellites should be placed in the lower orbits closer to Earth, which is how Amazon hopes to deliver  fast satellite internet service to more people instead of the satellites being higher in orbit and not able to reach rural areas. Amazon was given permission by the FCC in 2020 to begin developing Project Kuiper. Over $10 billion could be invested in the project for equipment and operations. Once the first satellites are launched, Amazon hopes to put 578 more in orbit to increase the coverage of internet service that's available for customers.

Partnerships
A partnership with Verizon was recently announced by Amazon as a way to work together to launch the satellites. The two companies hope to work together by utilizing the equipment that Verizon already has while putting more satellites in orbit, which could not only help Amazon reach its internet goals but help Verizon reach more customers as well. With this partnership in place, it could result in both companies being able to compete with some of the larger satellite internet providers.

When Project Kuiper is launched, it will be in orbit with the Starlink network or SpaceX. This network is among the most advanced and one of the most recent in the system of broadband satellites. There are quite a few other networks by other companies that are in various stages of being launched, such as OneWeb, a British-owned company Lightspeed, a network by Telesat.

Team Growth
Project Kuiper has seen an increase in the number of team members who have been working on the satellites at over 750 with many more people hired over the course of the next year. A facility in Redmond, Washington was built to hold the satellites and test them before they are launched. Amazon plans to build a smaller building that's 20,000 square feet in the near future to hold more equipment and to act as a facility for employees who monitor the satellites.

Although it's taken some time for Amazon to launch Project Kuiper, it hopes that the additional time proves beneficial in making sure there are fewer issues that could arise. Amazon has stations in Texas, Asia-Pacific, and South America that it plans to test with the satellites of Project Kuiper to get a better look at the communications system and the overall infrastructure that's in place. Most of the technology with the first two satellites will include antennas, propulsion systems, and modems along with other components that Amazon can look at to get a better understanding of the production system that Amazon has in place. Amazon wants to also look at low-cost satellite options to see if they are as operational as the legacy satellites but on a lower price scale. If this is possible, then Amazon could offer internet services to more people that are more affordable than competitors.