COVID-Safe Sports: Why Fishing Surged in Popularity Amid the Pandemic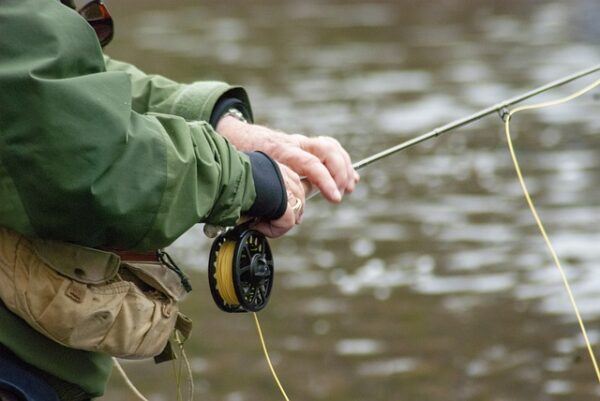 As 2021 comes to a close, we've all had to deal with a multitude of changes within our communities. Ever since March of 2020, people around the globe have had to navigate local regulations, nationwide mandates, and wave after wave of COVID-19 case spikes. But while certain parts of our lives saw little growth, others saw a surge in popularity.
For example, the home gym equipment space reported record earnings during the onset of the pandemic and for the entire year of 2020. And this was mirrored all throughout the home health space.
But one recreational activity that saw a huge spike in popularity was fishing. Reasonably so, many people who were stuck at home for months on end were dying to get out of the house. And fishing offers this opportunity in wide-open spaces.
Here, we'll explore why fishing has seen a continuous uptick in popularity over the last couple of years.
Getting Outside
Across the nation during the month of March, just about every federal, state, and local park, golf courses, and the like were all taped off, locked up, or shut down entirely due to fear of COVID-19 spreading. And many states and local communities kept these outdoor areas closed for a considerable amount of time.
But one thing that local community leaders couldn't do was close down open spaces, public lands, or our favorite fishing holes.
While some bodies of water were restricted during the shutdown, many remained open. And this is where outdoor enthusiasts and people from all walks of life found sanctuary.
Fishing became a great way to get out of the house and deal with the shutdown and mandated quarantines. And with great sites like tailoredtackle.com, you could order fishing tackle from home and keep from going bonkers in the house for days on end.
Grocery Prices
Not only is fishing a sport and a pastime, but it's also a great way to provide food for the family. And with recent hikes in prices in grocery stores across the country, fishing is a perfect alternative to buying costly groceries.
For example, the price of beef alone is up between 16 and 17 percent by some calculations in 2021. And the price of fish and shellfish has risen up over 18 percent. This means that you're getting less for more money, and nobody wants to spend extra money during hard economic times.
The price of a fishing license ranges from 5 to 20 dollars on average, depending on what state you live in. And with this very affordable price, you can go out and fish every single day and have a meal ready at the end of your trip. But only if you have solid fishing skills.
Relaxation
With all of the undue stress the pandemic has caused around the world, you've probably noticed that many people are on edge, and far more people have reported issues with anxiety and depression in the last couple of years.
The stress that COVID-19 has caused doesn't help matters when a recovery is underway. As such, finding a stress-free activity has been a goal of many people across the country and the world.
Fishing offers one the ability to get out in the natural world and release stress. And there are many scientific studies that can back up this claim.
For example, moving water causes a release of negative ions. And being around moving water with this ion discharge has been shown to create a sense of calm within the human body. Additionally, you're also out in the sunshine getting plenty of Vitamin D and breathing in large amounts of fresh air.
Arguably, fishing is everything the doctor ordered to help reduce stress.
As we all continue dealing with COVID-19, it's only through being creative and finding new ways to cope that we'll be able to move forward with our lives and with our sanity. And fishing has proven to be one of these activities.