Choosing the Best Bike Tyres- Tips to Help in Your Pursuit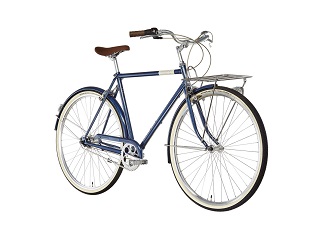 When purchasing a bike, you have to put a few key features of the model you desire in mind. For instance, the bicycle tyres are imperative, and the model you choose should stand out. The correct tyres will guarantee optimal performance when using your bike for different purposes.
Tyres provide the suspension and traction your bike needs to move on different surfaces. They also affect how a bike handles and feels. The best bike tyres will help determine the amount of force you exert on the pedals, the brakes you apply, and when to change direction when riding. 
The tyres you choose will affect many aspects of riding a bike. Therefore, you should go for quality tyres to rest assured of different feels for your safety and riding experience. Whether you own an electric mountain bike or like commuting on an e-bike, you need to pick the best tyres.
You will come across different types of tyres in the market, and you should purchase a design that will satisfy your needs. Common types of tyres to pick from your favorite shop include:
Light road tyres great on solid and flat surfaces like asphalt and concrete
MTB tyres that are aggressive with tread patterns for maximum traction to ride in uneven terrains
Off-rod tyres that are designed for riding on gravel without steep slopes
Choosing the best electric bike tyres is a personal choice, and you have to consider your own needs. Here are tips to help pick the best bicycle tyres in the market.
Size of the Tyres Matters
You have to consider the options you have when it comes to the size of the tyres. It's advisable to choose between wide and thin tyres. Wide tyres are types that exceed the factory recommended width, and external diameter will be greater than 2.5 inches. They function at lower pressure and offer more puncture and traction protection, meaning you can use them on different terrains.
On the other hand, narrow or thin tyres allow your bike to cover more distance. They also have low rolling resistance, which will impact the speed of the bike positively. Thin tyres are easy to handle and quite efficient, especially if you pick designs that smooth roads. They guarantee lower rolling resistance, higher pressure, and lower traction for maximum agility and speed.
Consider the Terrain You Want to Ride On
If you regularly ride in snow or soft sand, you will need fat or widest tires. They offer the best traction by digging to the loose surface. Narrow tyres are a great choice if you ride on the road or street.
Valves on Your Tyres
Bike valves come in two types, and Presta and Schrader are the widely-used models. Presta valves are a common choice in most commute bike tires as they are slimmer, lighter, and built to prevent air from exiting. The locking nut holds the valve in place against the bike's rim.
Schrader valves are a common choice on high-end mountain bikes. They are heavier, sturdy, and feature an easy-to-remove core. As you compare the bike tyre valves, pick a design that will offer more benefits.
Cost of the Tyres
It's advisable to compare the prices of different bike tyres at your disposal and pick a model that will satisfy your needs. The quality of your tyres will determine their cost, and it's wise to select a model that will fit into your budget.
Final Thoughts
If you are ready to conquer different routes, you need to invest in the best tyres. The bicycle tyres you choose should come in high quality and meet all your requirements. And once you get the best tyres, you have to keep them in good shape by always checking the pressure, inspecting and cleaning them regularly.