Cryptocurrency: 6 Options to Earn Free Crypto and How to Get Started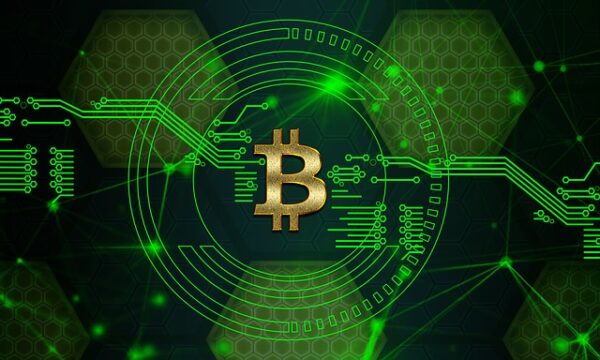 Grabbing an opportunity to earn free money is not something new. People save in banks to earn interest and always go for sign-up bonuses. Similarly, the cryptocurrency sector has several options for people to earn. According to Dave Abner, who is the global development head at the Gemini cryptocurrency exchange, the first 6 months of 2021 have seen a breakthrough in crypto innovations.
Currently, joint efforts are in place in Washington DC and all over the world to develop laws and regulations to increase safety for crypto investors, according to an article by NextAdvisor magazine.
Undoubtedly, cryptocurrency has become the trendiest way to make money these days. Advertisements about how to make money with crypto are all over the news and even tech and finance websites. Whichever page you open or whoever you talk to, whether friends or family, this is the topic. The attention on crypto is great, and because of this demand, obtaining digital currencies is expensive.
With this widespread interest comes many ways crypto investors can use to get free crypto. Unbelievable, right? Well, if you don't believe it, try one of these six options to earn free crypto.
Crypto Credit Card Rewards
For the past few years, the crypto and fintech worlds have begun to merge. Every other month, we see an innovative startup that offers a debit or credit card that gives cashback rewards in the form of crypto. These crypto rewards are free. Isn't that what we all want to hear?
With a more traditional bank credit card, you would get, for example, 2% back on purchases using a credit card. Crypto rewards work the same way; all you need is to use a crypto credit card to charge for your purchases, and they will give you cashback rewards in the form of a percentage. For instance, crypto. com gives 10% back on Airbnb. Furthermore, you may get other benefits including no annual fee and zero ATM withdrawal fees, according to the same website.
Sign-up Bonuses
Many crypto exchanges give sign-up bonuses for using their services. This is purely to entice potential clients and beat the tough competition. If this sounds appealing to you, it is advisable to pay attention to all the terms and conditions because sometimes you might be asked to give personal information to get the bonuses, which can be risky. Experts encourage caution because even fraudsters and insecure websites will attempt to lure you with very attractive sign-up bonuses.
According to Hustler Money Blog, almost every crypto platform has a sign-up bonus for new clients. Lolli has a $10 sign-up bonus on any coin, while crypto. com gives a $50 welcome offer. BlockFi offers $10 for joining, and Celsius has a $20 welcome offer in Bitcoin, to mention a few. New investors who are eager to join reputable platforms get the best sign-up bonuses.
Crypto Staking
Staking is the process through which different kinds of cryptocurrencies are put to work. The investors in staking are rewarded in return. Crypto investors stake applicable coins like ETH, Cosmos, and Tezos on the new ETH2 upgrade.
According to the article ''What Is Staking?'' on coinbase.com, the crypto earns rewards for investors once the blockchain puts it to work through a process called proof of stake, which is a "consensus mechanism." Simply put, this is a method for verification without the involvement of a payment processor or a bank as a broker.
The proof of work is only available with some cryptos such as Ethereum. However, there are many additional coins that qualify, so investors need to check if their coin qualifies for a staking program.
Saving Crypto to Earn Interest
Yield farming is becoming a lucrative option to earn cryptocurrency passively. From a crypto professional's point of view, the crypto savings platforms are competing to give a high annual percentage yield (APY) to attract more investors. For instance, YouHodler gives up to 12% APY on Bitcoin, altcoins, and stablecoins, while BlockFi, Gemini, and Binance also have competitive rates as well.
Investors are required to open an account with a crypto savings platform of their choice, deposit the crypto they would like to save, and start earning immediately. As seen on different websites, the payouts are done differently. Some pay anytime, while others pay weekly or monthly. According to experts, these are some of the considerations to make on top of the APY rate.
Airdrop Projects
Airdrops offer a very attractive way to earn crypto. You will regularly hear about them on different cryptocurrency websites. So, how does it work? According to many airdrop websites, the method involves giving away the website's native crypto to help in forming a community of users to boost awareness and adoption.
There are many ways to earn big money with airdrops according to the Airdrop Alert website. These methods include joining as many airdrop projects as possible, participating in holder airdrops, and doing airdrop referrals among others. Experts strongly believe that airdrop projects will grow in the coming years due to their effectiveness in promoting upcoming cryptos and increasing the availability of willing participants.
Receive Crypto Donations
Sometimes, it is good to be creative especially when you are dealing with cryptocurrency. Creating something like an innovative donation page or maybe a facility on your blog or website will entice people to donate a few USDs worth of Bitcoin, Ethereum, or USDC among other cryptos.
If you have a good reason such as creating helpful text and video content on crypto, big platforms can help you set up a donation checkout page. Coinbase, for instance, lets you create a donation checkout page that you can share with friends, relatives, clients, and crypto enthusiasts to receive donations.
Conclusion
Many crypto enthusiasts have earned good money through these crypto-earning opportunities, and undoubtedly, you can too. Everyone would like to get free cryptocurrency. It does not take much to get crypto using these methods; this is why they are being referred to as free. Use options like airdrops, credit card rewards, staking, and more, and watch as your cryptocurrency grows.