4 Upgrades Every Truck Owner Should Know About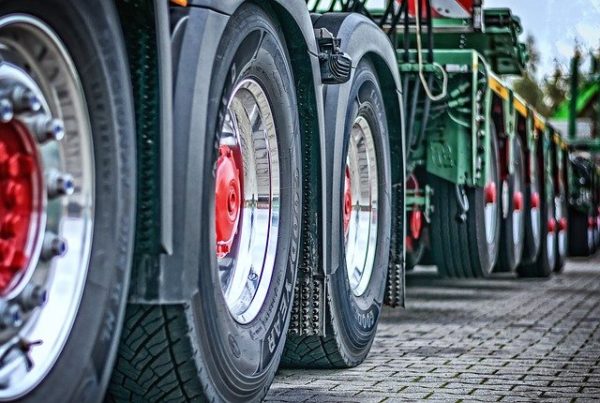 If you own a truck, you know that it has different maintenance needs than a regular car. Not only are trucks designed differently than, say, a minivan, but they're driven differently, too. You might drive a minivan around your neighborhood or city, but you could easily drive a truck through the countryside or take it on an off-roading adventure! As a result, you may need certain upgrades and features on your truck that can help you get the most out of your vehicle. So, let's take a closer look at 4 upgrades every truck owner should know about!
Interior and Exterior Light Kits
Even if you don't travel at night very often, you should always be prepared. Oftentimes, the standard lights that come with vehicles can be subpar. To rectify this problem, you can easily purchase an interior or exterior light kit. This will allow you to see everything inside and outside of your vehicle — regardless of the time of day or night.
There are dozens of high-quality light kits on the market. For better or worse, most people focus on exterior lights and largely forget about the inside of their truck. Fortunately, LED lights for Ford F150 interior setups are a great solution.
Suspension
Your truck's suspension helps your vehicle absorb the impact of bumps in the road and generally ensures a smooth ride. This is why you can almost always tell when there's an issue with your suspension system. If your truck's suspension is not working properly, each and every bump will feel amplified, making it uncomfortable and even dangerous to drive.
Unless you've got superior mechanic skills, you'll probably need an expert to install a new suspension system. This means that you'll need to factor the cost of labor and the price of the new system into your budget. Thankfully, you can easily find aftermarket suspension systems through various online retailers.
Lift Kit
It's important to note that lift kits are not the best choice for every truck owner. Some drivers don't want the hassle of climbing in and out of their truck every time they need to go somewhere. However, if you frequently drive on rough terrain, a lift kit will help you avoid obstacles that would otherwise cause damage to your truck's undercarriage.
A lift kit does exactly what the name implies; it lifts the frame of your truck higher off the ground. Some people make this upgrade purely for aesthetics, while others do it for more practical reasons (namely avoiding short barriers). In any case, it's a necessity for truck owners who frequently drive off-road.
Bull Guard
The bull guard is another upgrade that is geared toward off-roaders. That said, it can offer enhanced front-end protection for regular drivers as well. For example, if you accidentally hit a deer while driving, a bull guard could end up protecting the front of your truck from costly damage.
One great thing about bull guards is their low price point. Bull guards are relatively inexpensive and can even be installed without professional help. However, the price and complexity of your bull guard will depend on both the design and materials.