Pope Francis Makes Historic Visit to Iraq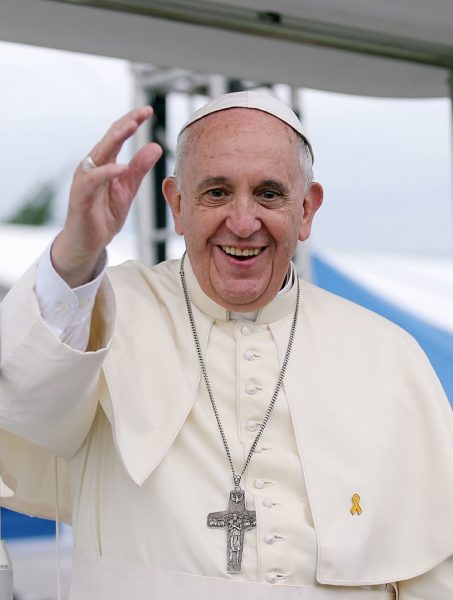 Pope Francis is making a historic visit to Iraq where he discussed the plight of the Christian minority.
He has condemned extremism in the name of religion an inter-faith prayer service.
Hostility, extremism and violence are "betrayals of religion", the Pope said.
Iraq has been wracked by religious and sectarian violence, both against minorities and between Shia and Sunni Muslims too.
Pope Francis also visited one of Shia Islam's most powerful figures.
Receiving the head of the Roman Catholic Church at his home in the holy city of Najaf, Grand Ayatollah Ali al-Sistani said Christians should be able to live in peace and security like all other Iraqis.
The meeting was seen as a highly symbolic moment in the Pope's visit, which is his first international trip since the start of the coronavirus pandemic more than a year ago, and the first ever papal visit to Iraq.
Covid-19 and security fears have made this his riskiest trip yet.
Pope Francis, 84, earlier told reporters that he had felt "duty-bound" to make the "emblematic" journey, which will see him visit several sites over four days in Iraq.
He delivered his message at the site of the ancient city of Ur, held to be the birthplace of the Prophet Abraham, who is revered in Judaism, Christianity and Islam.
An inter-faith service brought together representatives of Iraq's religions, including Shia, Sunni, Christian and Yazidi clerics.
He singled out the suffering of the Yazidi community which had "mourned the deaths of many men and witnessed thousands of women, girls and children kidnapped, sold as slaves, subjected to physical violence and forced conversions".
Later on March 6, Pope Francis delivered Mass at St Joseph's Cathedral in central Baghdad. Security was tight with special forces deployed in the area and concrete barriers erected outside the church.
Grand Ayatollah Sistani is spiritual leader of millions of Shia Muslims, the dominant religious community in Iraq.
Audiences with the reclusive 90-year-old are rare but he received the Pope for around 50 minutes, the pair talking without face masks.
He "affirmed his concern that Christian citizens should live like all Iraqis in peace and security, and with their full constitutional rights", his office said.
Pope Francis thanked the ayatollah for speaking up "in defense of those most vulnerable and persecuted" amid the violence and hardships of Iraq's recent history, the Holy See press spokesman said.
The ayatollah's message of peace, he said, affirmed "the sacredness of human life and the importance of the unity of the Iraqi people".