Tips to avoid injuries during winter
It is now the season of winter, which for many states across the continental USA means a lot of snow, ice, and blizzards. Historically, it is also during this cold season that a lot of personal injuries occur, more than any other season. A person is at risk for injury during the wintertime even while doing very simple activities, thanks to the slippery ice. Injuries to different parts of the body such as your head, back, arms, legs, and neck are not uncommon during this time. As such, it is important to keep in mind helpful tips and advices in order to prevent injuries as much as possible.
Regularly salt driveways, stairs, and walkways around your home. By doing so, you are lessening the possibility of slipping on the ice, although you still need to be careful as you are walking around.
Make sure to have the proper footing when shoveling snow. When doing heavier work like shoveling snow from the driveway, make sure to wear the appropriate shoes and make sure that your footing is secure before attempting to dig into the snow. It is also advisable to stretch before actually shoveling as this can be considered strenuous work.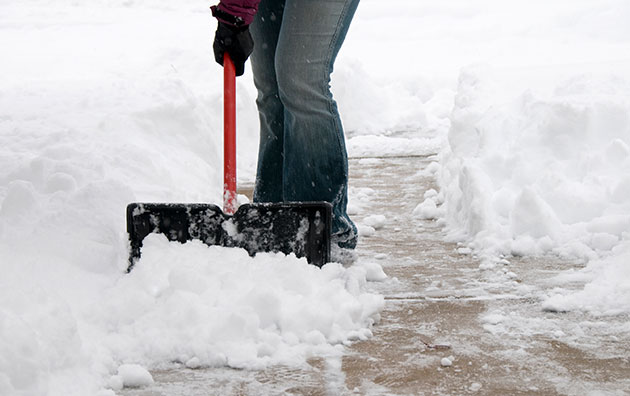 Walk carefully. Needless to say, you need to be walking around carefully and not rush into anything, especially on noted slippery spots. It is also advisable to hold on to your young children and keep a close eye on them.
Install winter tires on your vehicles. For those in cities that experience a lot of snowfall, it is important to install winter-grade tires to avoid the chance of losing control while driving, due to the slippery, icy roads. These tires are specifically designed for the wintertime and it is a wise decision to invest on them and install them as soon as the snow arrives.
Always have your mobile phone with you, especially when driving. Accidents can happen due to the snowy conditions and icy roads, so it might require you to call emergency services, a tow truck, or your family members. If there is one time to not forget bringing your mobile phone along, it is during winter.
Never drink and drive. This is a tip not limited to the winter season, as it should be followed all year round. However, driving while under the influence of alcohol in hazardous road conditions such as those presented in a winter evening can be very dangerous, and very much deadly. Due to the holiday season, a lot of people drive drunk which is why the winter is the most dangerous season in terms of deaths and personal injuries due to driving.
Since the winter and holiday seasons present a lot more accidents than normal, a lot more personal injuries and fatalities occur. "Over 116,000 Americans are injured and over 1,300 killed due to the icy road conditions we experience every winter," according to Curtis Quay, a San Diego personal injury lawyer.
In some instances, it would be wise to seek legal advice when injuries happen to you, especially if it is related to driving. If you were injured due to the negligence of the government in clearing ice from the roads and sidewalks, then you may also be entitled to compensation, for medical expenses among other things.
However, It is best to avoid injuries by following the tips stated above and taking the necessary precautions in order to be safe during the winter season. By doing these and even more, you lessen your chances of getting hurt.