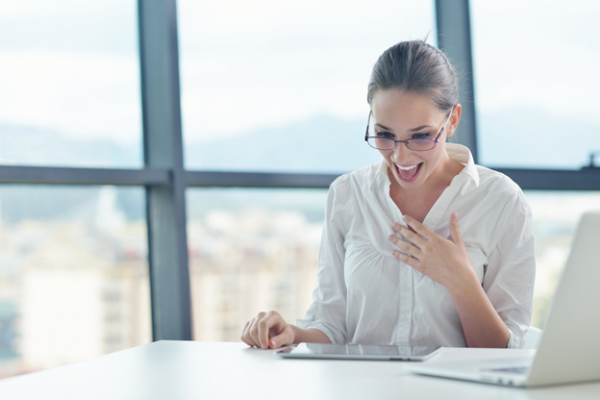 For most of history, women have been stuck in menial and mostly untrained roles within the workforce while men have been trusted with education and experience that provide them access to highly paid and well-respected workplace positions. Fortunately, that's changing. More and more women are investing in degrees, certifications and other professional development that are making them experts in their professional fields — allowing them to function effectively as consultants.
At present, women make up only slightly more than a third of all professionals within consulting. If you are hoping to find success in a consulting career, here are a few key pieces of advice that you might make good use of.
Choose Your Firm
Not every consulting firm is equally friendly toward female professionals. Legally, consulting firms cannot discriminate against prospective employees on the basis of sex, but practically, many do — if not in hiring then in compensation packages and career development opportunities. Therefore, it is imperative that ambitious women interested in the consulting field need to select the firm they work for with care.
Researching employers is essential. You can start by assessing a prospective firm's online presence as well as the members of its executive team; in both cases, you should see plenty of women represented. You can also use online tools like InHerSight, which annually reviews companies based on female representation, equality of pay, women-friendly benefits and more. Finally, you should try to get in touch with a woman previously or currently on staff who can speak to the actual experience of women at the firm.
If you are struggling to find a firm that meets your needs as a woman worker, you might consider launching your own consulting agency. Of course, this will require even more research and preparation — from building a business plan to securing errors and omissions insurance and hiring your own staff — but it may be worthwhile for you to enjoy the female-friendly workplace of your dreams.
Filter Feedback
It is unlikely that your career in consulting will suffer due to a lack of advice; in fact, the opposite is more likely true: that you will receive an overwhelming amount of advice from all corners, from peers to superiors and even clients. Unfortunately, it isn't as easy as it might seem to separate the good career advice from the bad, and if you take the wrong feedback to heart, your career can and will suffer.
It is important to remember that there is a time and place to listen to feedback, and it is rarely in the middle of a consulting project. Rather, you should develop confidence in your skills and abilities and avoid allowing the opinions of others to overshadow your capability at work. Only after the results of a project come in can you consider whether certain advice and feedback warrant changes to your processes.
Prioritize Balance
Women consistently report higher levels of burnout than men, usually because in addition to their workplace tasks they take on a higher proportion of responsibility managing the home. While you certainly should take the time to more evenly divide family obligations between you and your partner — perhaps with the aid of a couples counselor — you also need to ensure that your consulting firm acknowledges, respects and supports your home life. You should take full advantage of the flexible work options available from your employer, which may allow you to select projects that align with your scheduling needs, work from home and otherwise create much-needed balance between work and home.
Document Achievements
There are several reasons that you should keep a diligent record of your contributions during your consulting career. First, many women suffer from some degree of imposter syndrome, which is an anxious condition that involves feeling that one's success is not deserved. By tracking your achievements over the course of your career, you will be able to provide yourself with evidence of your effort and skill, which may help to combat occasional feelings of inadequacy. Secondly, a detailed list of your achievements can be leveraged to improve your career in key ways, either by convincing superiors at your firm that you deserve a raise or promotion or else by enticing other firms to offer more advantageous compensation packages to steal you away.
You can achieve success in any career you choose — especially if you are adequately prepared for the challenges you will face. Consulting needs more hardworking and talented women like you, and the sooner you launch your consulting career, the sooner you can make a difference in your life, in your clients' lives and in the lives of the legions of female consultants to come after you.