The leader of the Wagner mercenary group Yevgeny Prigozhin was on the list of passengers on an aircraft that has crashed, the Russian Federal Agency for Air Transport (Rosaviatsiya) has said.
Earlier, Wagner-linked Telegram channel Grey Zone reported that the private plane, which belonged to Prigozhin, was shot down by air defences.
Grey Zone posted later that 62-year-old Yevgeny Prigozhin died "as a result of actions of traitors of Russia".
Prigozhin led a failed mutiny against the Russian armed forces in June.
The crash comes on the same day that senior Russian general Sergei Surovikin was reportedly sacked as air force chief.
Gen Surovikin was known to have good relations with Prigozhin and had not been seen in public since the mutiny.
The aircraft was flying from Moscow to St Petersburg, with seven passengers and three crew.
It is said to have come down near the village of Kuzhenkino in Tver region, about half-way between Moscow and St Petersburg.
Grey Zone said local residents heard two bangs before the crash and saw two vapour trails.
Tass news agency said the plane, an Embraer Legacy belonging to Yevgeny Prigozhin, caught fire on hitting the ground.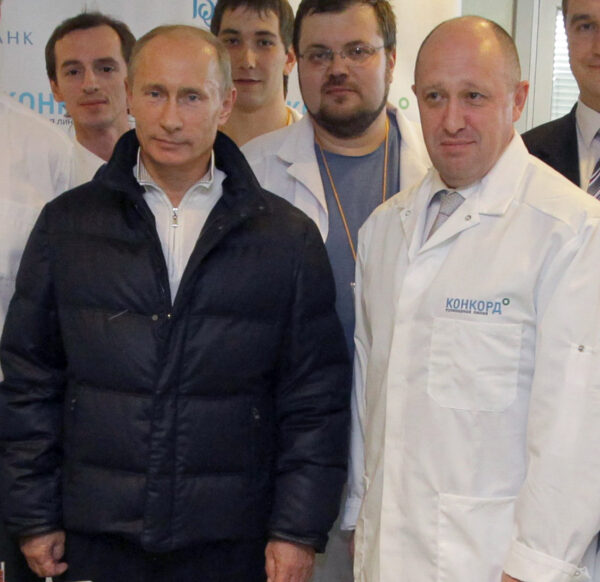 Image source: Wikimedia Commons
The aircraft had been in the air for less than half an hour, it added.
Senior Wagner commander Dmitry Utkin was also on the passenger list, aviation officials said.
An investigation has been launched into the crash and emergency services are searching the scene.
Another news agency, Interfax, said all 10 bodies had been recovered.
Grey Zone reported that a second business jet owned by Yevgeny Prigozhin landed safely in the Moscow region.
The mercenary boss founded Wagner in 2014, and it now has about 25,000 fighters.
The group has been active in Ukraine, Syria and west Africa, and has gained a reputation for brutality.
Yevgeny Prigozhin headed the mutiny on June 23-24, moving his troops from Ukraine, seizing the southern Russian city of Rostov on Don, and threatening to march on Moscow.
The move came after months of tension with Russian military commanders over the Ukraine conflict.
The stand-off was settled by a deal which allowed Wagner troops to move to Belarus or join the Russian army.
Yevgeny Prigozhin himself agreed to relocate to Belarus but has apparently been able to move freely, making public appearances in Russia and releasing a video of him purportedly in Africa.