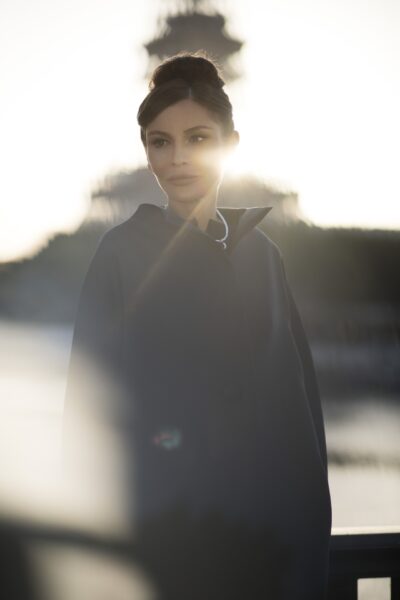 Lola Tillyaeva is a committed environmental activist, philanthropist, and entrepreneur. Her wide-ranging passions have allowed her to find success in a number of disciplines. She has founded two philanthropic foundations, as well as the Uzbek Federation of Gymnastics. She was a long-serving ambassador to UNESCO and has produced films and published books. You might say she is a modern-day Renaissance woman.
Founded in 2016, The Harmonist is a perfume house like no other. Lola Tillyaeva (Till) melds her lifelong passion for fragrance with the timeless philosophy of feng shui to, "render balance and harmony through the power of scent."
As a child, Lola Tillyaeva grew up in Uzbekistan, a nation filled with scents dating back to the spice trade along the ancient Silk Road – jasmine, cinnamon and cumin – which even today have the power to trigger strong memories. "Smells act like time capsules and our childhood memories have a lasting impression staying with us throughout our life, affecting our perfume preferences," says Lola.
With The Harmonist, Lola Tillyaeva aims to centre mind, body and spirit through carefully crafted fragrances. The role of feng shui is to reflect the "dual nature of Yin and Yang, the traditional Chinese concept of empowering your inner self and your whole body by bringing it into harmony with the world around you." With such an ambitious goal Lola Tillyaeva goes to the ends of the Earth in search of ingredients.
Her efforts have not gone unnoticed. At the last Fragrance Foundation Awards – known as the oscars of the perfume world – two of The Harmonist´s fragrances were finalists in the luxury category. This was no mean feat considering that Lola´s perfume house was up against some of the biggest brands in the business including Gucci, Chanel and Armani.
In her time as Uzbekistan´s delegate to UNESCO Lola Tillyaeva never tired of seeing how Uzbek art and culture entranced first-time visitors. Opening La Maison de l'Ouzbekistan in downtown Paris was one way of continuing this work. As Lola Tillyaeva sees it, her boutique is "a cultural bridge between Europe and Central Asia, providing a singular portal to Uzbekistan right in the heart of Paris – a means of introducing Uzbekistan's rich cultural heritage to a European audience." The gallery stocks a gorgeous selection of hand-crafted homewares, hand-woven silk fabrics, timber furniture and unique ceramic pieces. It´s almost like a museum, but one where visitors can take precious pieces home with them. Staff from Galerie Joseph in Paris who visited the gallery recently described its unique aura:
"Just push the door of 'La Maison de l'Ouzbékistan' in the heart of the French capital to be transported to a fascinating country. An open window to this country's rich culture and artisanal ways, the Central Asian gem offers a total change of scenery through the objects and books it offers."
Lola Tillyaeva has also recently published a new book: Be Your Own Harmonist: Awakening Your Inner Wisdom for Physical, Mental and Emotional Wellbeing. Drawing on both her unique life experience and years of research, Lola Tillyaeva outlines a strategy for achieving a healthy life balance – what she calls "a merging of science and spirituality… an all-encompassing solution for unlocking your intuition and living to your greatest potential." If one thing holds all of Lola's diverse activities together, it is this constant desire to embody and create harmony.