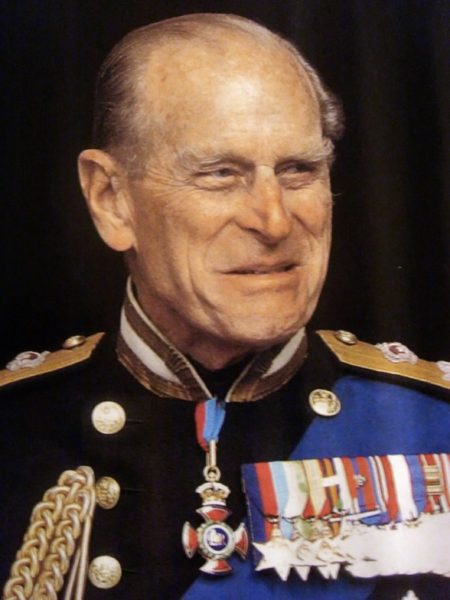 Prince Philip, Queen Elizabeth II's husband for 73 years, has died at the age of 99, Buckingham Palace has announced.
A statement issued by the palace just after midday spoke of the Queen's "deep sorrow" following his death at Windsor Castle on April 9.
"It is with deep sorrow that Her Majesty The Queen announces the death of her beloved husband," the palace said.
"The Royal Family joins with people around the world in mourning his loss."
The Duke of Edinburgh, who was the longest-serving consort in British history, had returned to Windsor on March 16 after a month in hospital.
PM Boris Johnson said he "inspired the lives of countless young people".
Speaking at Downing Street, Boris Johnson said that Prince Philip had "earned the affection of generations here in the United Kingdom, across the Commonwealth, and around the world".
Meanwhile, Justin Welby, the Archbishop of Canterbury, said he "consistently put the interests of others ahead of his own and, in so doing, provided an outstanding example of Christian service".
The flag at Buckingham Palace was lowered to half-mast and a notice was posted on the gates following the announcement of Prince Philip's death.
Bunches of daffodils, tulips, roses and lilies were among floral tributes placed by people outside the palace, while crowds began to gather at Windsor Castle.
Prince Philip married Princess Elizabeth in 1947, five years before she became Queen.
The duke and the Queen had four children, eight grandchildren and 10 great-grandchildren.
Their first son, the Prince of Wales, Prince Charles, was born in 1948, followed by his sister, the Princess Royal, Princess Anne, in 1950, the Duke of York, Prince Andrew, in 1960 and the Earl of Wessex, Prince Edward, in 1964.
Prince Philip was born on the Greek island of Corfu on June, 10, 1921.
His father was Prince Andrew of Greece and Denmark, a younger son of King George I of the Hellenes.
His mother, Princess Alice, was a daughter of Prince Louis of Battenberg and a great-granddaughter of Queen Victoria.
In March, the duke left King Edward VII's hospital in central London after a month-long stay for treatment.
Prince Philip underwent a procedure for a pre-existing heart condition at another London hospital – St Bartholomew's.