Saudi Crown Prince Mohammed bin Salman has visited Turkey for the first time since the 2018 murder of the journalist Jamal Khashoggi in its Istanbul consulate.
President Recep Tayyip Erdogan embraced the prince before they held talks aimed at repairing a deep rift.
Turkey's president once indirectly accused Prince Mohammed of ordering Saudi agents to kill Jamal Khashoggi. He denied any involvement.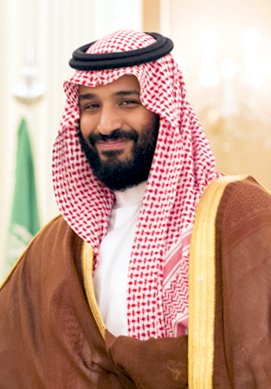 Turkey is currently seeking trade, investment and assistance to help it deal with a worsening economic crisis.
It has also worked to improve relations with the United Arab Emirates, Egypt and Israel after years of tensions.
Following their talks, a joint statement said the two men discussed improving relations and investment in sectors from energy to defence, among others.
The Saudi crown prince wants to end his international isolation and restore his powerful regional role.
He also visited Jordan and Egypt this week as part of a Middle East tour and next month will meet President Joe Biden, who promised in 2019 to make Saudi Arabia "the pariah that they are" over Khashoggi's murder.
Jamal Khashoggi, a US-based Washington Post columnist and prominent critic of Prince Mohammed, was last seen entering the Istanbul consulate on October 2, 2018, where he had gone to get papers needed to marry his Turkish fiancee, Hatice Cengiz.
A UN investigator concluded Khashoggi had been "brutally slain" by a 15-strong team of Saudi agents sent from Riyadh, and that his body had been dismembered.
She made that judgement after listening to purported audio recordings of conversations inside the consulate made by Turkish intelligence.
While President Erdogan did not directly accuse Prince Mohammed, he claimed he knew the order to kill Jamal Khashoggi had come "from the highest levels of the Saudi government".
US intelligence agencies concluded that the crown prince had approved an operation to capture or kill Jamal Khashoggi.
Saudi prosecutors blamed "rogue" agents and said the prince had had no knowledge of the operation.
A year after the killing, a Saudi court found five unnamed people guilty of directly participating in the killing and handed them death sentences that were later commuted to 20-year prison terms, while three others were jailed for seven to 10 years for covering up the crime.
Hatice Cengiz condemned the decision to welcome Prince Mohammed to Turkey and vowed to continue her fight for justice.
"The political legitimacy he earns through the visits he makes to a different country every day doesn't change the fact that he is a murderer," she tweeted.