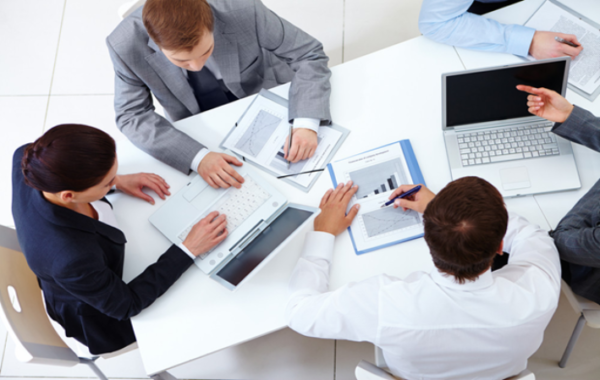 Starting a business is a significant accomplishment, but it's only the beginning of your journey. You must continually seek ways to take your startup to the next level. This involves a combination of strategic planning and innovation. This article will take a closer look at some key strategies for elevating your startup.
Establish a Strong Online Presence
The digital market is boundless and ever-changing. To be seen, you must have a robust online presence. The first step is investing in a well-designed and user-friendly website. As many as 94% of people will leave a website with poor graphic design, according to Finances Online. Hire a professional designer to ensure your site is captivating and free of issues.
Leveraging social media platforms to engage with your audience should be a serious consideration. This is the perfect way to share valuable content and build a loyal following. Enable eCommerce functionality on your website to expand your reach. Don't overlook the importance of optimizing your website for search engines (SEO). It's critical to increase visibility and attract potential customers.
Implement Efficient Payment Processing
A smooth payment process is crucial for customer satisfaction and business success. Consider using a third-party payment processor to accept card payments immediately, often at flat-rate fees. This provides reliability and convenience for your customers, according to NerdWallet. If you want to build trust with your customer, you must ensure the security of their data. Talk to digital data professionals to learn what steps you can take to protect your client's information to avoid significant cyber attacks.
Heavy Focus on Customer Experience
If you want your business to stand out from the competition, it's essential to focus on delivering exceptional customer experiences. Start by tailoring your interactions with customers to meet their specific needs and preferences. Customers want to know that their opinion matters, so using them to improve your products or services continuously can allow your business the greatest opportunity to succeed. Provide responsive customer support to address inquiries and resolve issues promptly.
Expand Your Product or Service Offerings
Change up what you offer to attract a broader customer base and increase revenue. Don't misjudge the value of market research. It's an effective way to identify opportunities for new products or services that align with your brand and target audience. It's critical to invest in research and development to create innovative offerings that meet customer demands.
Strategic Marketing and Advertising
As a startup, it's fruitful to understand that effective marketing is essential for growth. Content marketing produces valuable and relevant content. It helps you establish your expertise and attract organic traffic. You may need to pay for your advertising, especially in the early days of your business. Schedule a meeting with an online marketing team to learn about the different options available.
Financial Management and Planning
Prudent financial management is the foundation of sustainable growth. Grow a detailed budget that accounts for short-term and long-term financial goals. Your budget should contain all known expenses and plan for unexpected ones. Nothing hurts your budget more than an unplanned expense.
Consider the maintenance of your office space in your budget. When you want your business to thrive, you need to have a well-maintained workspace. Regular care like painting and maintenance is a requirement. One can of paint covers anywhere from 350 to 400 square feet, according to Forbes. Talk with local contractors to learn more about the costs associated with repair projects around your business in order to make the changes you need without having to break the bank.
True dedication and creativity are essential to drive your startup to the next level. You have to propel yourself to continuous improvement. Each stride forward should bring you closer to your goals. Consider these points if you're ready to take your business to the next level.