As countries around the world begin to welcome in the New Year, there were muted celebrations in cities across Australia.
Many nations have re-imposed coronavirus restrictions as Covid cases continue to soar – with major cities, including London and Paris, canceling or curtailing their traditional NYE fireworks.
In Sydney, the world-renowned fireworks went ahead but city centers across Australia were expected to be much quieter than previous years, amid fears over the spread of the Omicron variant.
New Zealand marked the start of 2022 with a light show at Auckland's harbor front, with Auckland Harbor Bridge and Sky Tower lit up in different colors.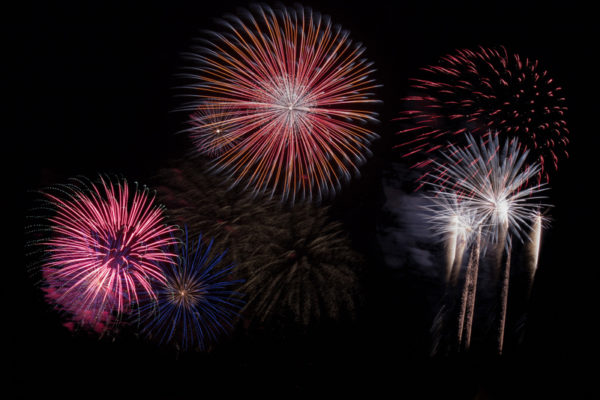 The US CDC has said that coronavirus hospitalizations among children have reached record levels in recent weeks, as a new wave of infections sweeps across the country.
During the week of December 22-28 an average of 378 children under the age of 17 were admitted to hospitals each day with the virus, an of 66% increase from the week before.
The previous high over the course of the pandemic was in early September, when child hospitalizations averaged 342 admissions per day, the CDC said.
The FDA approved vaccinations for children aged 5-11 in October, but so far just 14% of those eligible are fully vaccinated. However, the inoculation rate is higher for 12 to 17-year-olds, at about 53%.
Coronavirus case have been surging across the US since mid-December as the new Omicron variant takes hold. The highly contagious variant accounted for 59% of new cases last week, according to the CDC.
South Africa has lifted a midnight to 04:00 curfew on people's movement with immediate effect, after government officials announced on December 30 they believed the country has passed the peak of new coronavirus infections.
Figures released by the Department of Health showed a 29.7% decrease in the number of new cases detected in the week ending December 25.
Israel has started to administer fourth Covid vaccine shots to people with weakened immune systems, amid a surge in cases driven by Omicron.
It is one of the first countries in the world to do so.
Heart transplant patients at a hospital near Tel Aviv were among the first to get the jab.
The Israeli health ministry has also approved the fourth shot for residents in retirement homes and geriatric patients.
Israel rolled out its Covid-19 vaccine program at the world's fastest rate and was the first country to routinely offer a booster shot in the summer.