"Should I settle?" is the most pressing question when you're involved in a personal injury case. There isn't a simple solution. It depends on the situation and how you want to proceed. Accepting an offer should only be done if you are convinced that it will cover your medical bills, lost wages, and other expenses. Read on for a few tips on if and when you should take a settlement for personal injury.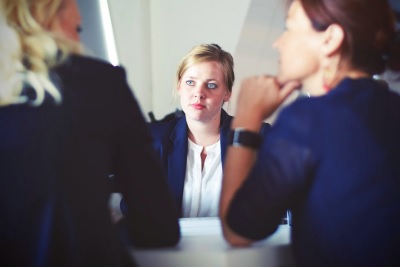 Don't Make a Decision Until You've Healed
When renegotiating a low settlement offer, keep in mind that you should never accept a settlement until you have fully recovered from your injuries, often known as maximal medical improvement (MMI). If you haven't fully healed from your injuries, or to the best of your ability, you may not have all the information you require. Do you have a long list of doctor's appointments, prescription prescriptions, or physical therapy to look forward to? You won't know how much your past medical treatments cost or how much medical care you'll need until you've reached your maximum recovery.
Contact a personal injury attorney
Your personal injury lawyer has received considerable training and real-world experience, allowing them to assist you in calculating and pursuing the full value of your claim. Current and expected future medical expenditures, Current and estimated future pay losses, Property damage, Emotional pain and suffering, and whether or not blame for the accident is shared or in question are all elements that might influence how reasonable compensation is calculated in a settlement. As you may expect, some of these considerations are rather simple (for example, previous medical costs), while others are significantly more subjective.
You should negotiate
Whether or not you should accept the current offer may be determined by whether or not you have negotiated it. You might think it's adequate if you've gone back and forth with an insurance company to arrive at the current price. However, if this is your first offer, consider again before accepting. The majority of insurance company settlement offers are low. The average amount collected by injury victims who accepted the first offer was $11,800. Negotiating victims received an average of $42,500.
Is Accepting the Offer Better Than Taking the Case to Trial?
Most personal injury cases are settled for a variety of reasons, including the fact that it is generally preferable for both parties to avoid a lengthy trial. However, not every settlement offer is preferable to going to trial. This is especially true if there's a potential a jury will award you a larger sum of money (though we can never guarantee what a jury will decide). Your lawyer can advise you whether accepting a settlement offer is a better option than going to court, or vice versa, based on years of experience.
Another important consideration is liability, as the amount of compensation you might receive will be lowered if you share some of the blame. An competent attorney can assist you in preserving and organizing essential evidence, as well as protecting you from making avoidable mistakes while dealing with claims adjusters, allowing you to avoid receiving more blame than you deserve. Your lawyer will level the playing field between you and the insurance company by having the required knowledge and training to deal with insurance companies and their lowball proposals.