Today, surgical tech has evolved to feature devices and platforms that are easy to use and cover a range of joint replacement practices that include custom-made gigs, quantification of soft-tissue balance, component rotation, sagittal and coronal plane alignment, and pre-operative planning. Also included is the performance of precise prosthetic fit through robotic surgery.
Surgical innovations have also influenced laser hair removal. According to the National Laser Institute, since 2000, laser hair removal procedures in the U.S. have increased by 51%. Innovations in surgical technology have contributed significantly to precision and accuracy. Below are four benefits of innovations made in surgical technology.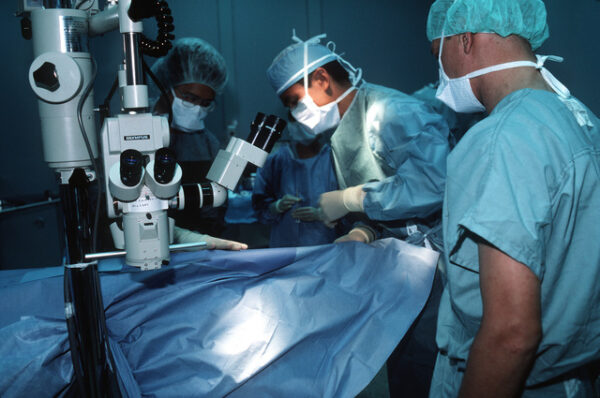 1. Allows Preoperative Planning
In the past, preoperative planning involved transparencies and X-rays similar in shape and size to the actual implants. Today, electronic X-rays are magnified using powerful software with a database of sizes and shapes of available implants. One such software is Electronic 2D or 3D, which allows preoperative planning. This is a massive milestone in surgical tech since everyone's anatomy is different.
Preoperative planning using Electronic 3D allows three-dimensional planning, helping surgeons take a closer look at the shape of a bone, its quality, and its size. This tech can rotate and adjust images to obtain a patient's best fit. The good thing about this technology is that surgeons can plan surgeries days or weeks before the surgery day.
2. High Precision Through Robotics Surgery
Perhaps one of the greatest benefits of innovations in surgical technology is the use of robotic arms to cut and burr bones and, guided by precise 3-D planning, accurately insert implants to restore joint biomechanics and alignment. This technology is currently being used to conduct surgery in partial knee replacement. A 16-year study on two million patients requiring bone grafts found that 83% of this procedure had to do with patient-harvested autogenous bone grafts. In contrast, the remaining 17% were substitute artificial bone grafts.
With the increased adoption of artificial intelligence (AI), second-generation robots can collect and analyze surgical data, overcoming the physical limitations of humans in the placement of innovative medicines and surgery. The CEO of Celixir, Ajan Reginald, notes that aided by ultra-high resolution robotics, it's now possible to insert stem cells in the heart, brain, and eye to encourage regeneration. It's also possible to kill cancers by placing cellular therapies where the disease is located.
3. Remote Surgery via Robotics
Remote surgery has taken telemedicine and robotic surgery to a new level. Soon, you can use robots to assist doctors in performing surgery remotely, expanding surgery options for people living in remote, underserved areas. For instance, the Mayo Clinic has conducted a clinical study to establish percutaneous coronary intervention (PCI) assisted by robots in a process known as "telestenting."
4. Less Invasive
Procedures such as robotic surgery and laparoscopy require tiny incisions and minimal tissue damage, resulting in faster patient recovery. The benefits of less invasive surgeries include fewer, small incisions, which translates into less blood loss and barely noticeable scars after the operation. The recovery journey is short and less painful as incisions are small. The body goes through minimal trauma with less invasive surgery.
In contrast, open surgery results in lots of traumatized tissue that takes more time to heal. Another benefit of minimally invasive surgery is that it lowers the chance of infection. The risk of infection on the surgical site every time an incision is made is minimal due to the fewer and tiny incisions. Patients undergoing less invasive surgery rarely have to deal with infections, which is why patients are readmitted to a hospital after surgery.
The demand for less-invasive surgeries on catastrophic injuries is very high. According to Strom Lawyers, to be considered "catastrophic," an injury must prevent one's ability to work and take care of their family. These include paralysis, severe burns, and neck and spinal cord injuries.
A successful surgery involves precision, skills, and art aided by cutting-edge surgical technologies. There have been immense developments in computer-assisted surgery, which started in the late 1990s in the joint replacement surgery field. Despite this breathtaking breakthrough, the initial equipment for carrying out this task was challenging to use, time-consuming, cumbersome, and too bulky. That was then. The situation is very different today, as we have seen.