Moving home is an incredibly stressful thing to do. However, that doesn't mean it have to be daunting. It is about being organized! Think about the things that you need, such as looking into storage Arlington VA facilities if you need them, getting your boxes ready, throwing things away and more.
Moving home costs money and takes a lot of time. That is what you would expect. However, being properly organized can make a huge difference. You may think lists are a bit retentive, but they do really work. Consider that you need at least six weeks for a move to go by comfortably, so why not make a list for each week, so that you are sure you won't forget anything. Remember that there is packing to do, administrative things to complete and more. And leave some time for the unexpected things as well.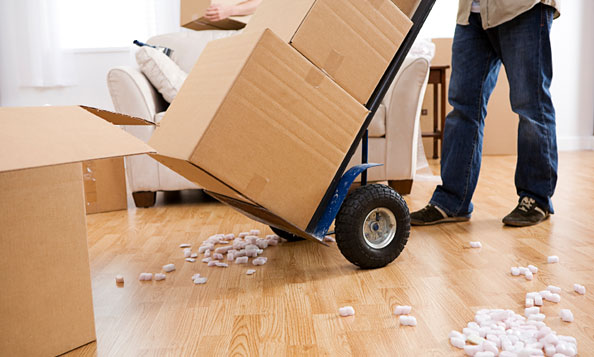 When you start packing, see it as a chance to spring clean. Do you really need those things that have been in your basement for years? And do also enjoy reminiscing while you are packing, by the way. Physically moving things is also something that you have to consider. There are certain things that will definitely be too bulky for you to carry on your own. Plus, if you have any concerns, don't engage in heavy lifting at all. Something to put on your checklist: find some friends to help with the lifting!
Naturally, you can also choose to work together with a removal company. If so, make sure that you book the well in advance. There are some very busy moving times during the year, and moving companies can be booked up months before already. At the same time, you have to properly research the different companies. A few things to put on your checklist are the things to look for in a removals company (do they provide boxes, are they insured, are they registered with a professional body, what kind of experiences have other people had?). Similarly, if you will use a storage facility, you also have to do some research in terms of where to go. Perhaps you already use a storage facility, in which case you don't really have to add this one to your checklist.
Then, there is your administration. You have to change addresses with all your standard affairs, such as your banks and insurance companies. Take the time to compare the market in terms of your home utilities (gas, water, electricity, internet, telephone, television) and things such as home insurance. You also need to think about your medical registrations, such as your family physician, dentist, and pharmacy. Depending on where you are moving to, you may have to change them. The same is true for your children's schools and yours and their hobbies and pursuits. Think about things such as the gym, swimming pools, libraries, clubs and so on.
These things should really help you to make the move at least a little bit easier.