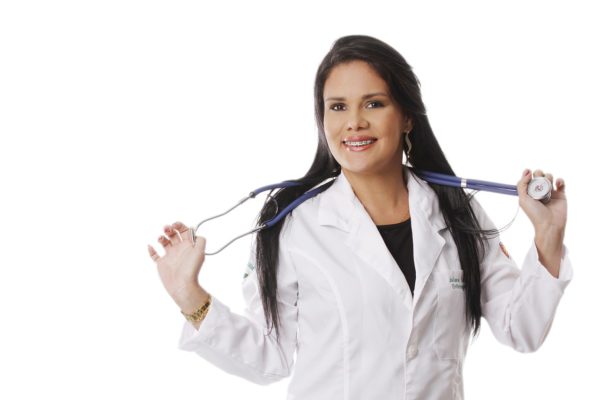 Nursing is a great career for those who have burnt out and are looking for a change. Perhaps you are done with working solely so someone else can get richer and instead want to do something that makes a difference. Perhaps you had an inspiring interaction with a nurse who truly made a bad period in your life so much better.
There are so many reasons why people get started with nursing, and so many why people would want to change careers into this field. Understanding what nursing entails, who is best suited to nursing, and what you need to do to change your career are all essential first steps, and you can get started by following this guide:
What to Expect as a Nurse
Nursing is very rewarding, but it isn't for everyone. You will be seeing people and families at their worst. Not every story will have a happy ending. In many cases, it isn't about saving lives so much as it is alleviating pain and pushing back that final end as much as you can. Nurses are heroes not because their job is easy, but because it is hard, and they do it anyway.
The pandemic has really pushed nurses to the brink as well and has caused serious cases of compassion and chronic fatigue. More nurses are the solution, however, and by the time you are fully qualified, the strain of the pandemic will either be over or will be managed down to an art.
Not every nursing role is stressful and chaotic, however. You can work as a nurse almost anywhere. If high-impact and high-stress situations are not a good fit for you, you can work in a clinic or find a post in a rural area (or even in telehealth) that will allow you to focus primarily on preventative and holistic health rather than emergency healthcare.
In short, nursing can be stressful. It can be difficult. There are also more than enough roles and opportunities out there that you should be able to find the right fit for you while still contributing to your nursing career.
What Qualities Make a Great Nurse?
A nurse is someone who is compassionate but still capable of getting the job done – even the messy, terrible, and scary jobs. Having a cool head, being able to work under pressure, and having an attention to detail are all excellent qualities to have as a nurse, and though some can be learned and practiced, others are rather innate.
You need to have true grit to help others when they are at their lowest, health-wise. You need to be able to handle crisis situations with poise and precision. Not every job as a nurse requires you to work in the trauma ward or to save lives where seconds count, but being able to work in such an environment, even on a short-term basis, can help you thrive in this career.
If you have taken care of others, if you are a primary carer for a loved one, and if you always seem to be the one who tackles the "messy" jobs that others are squeamish about, then you likely are a good fit to be a nurse. Throughout your new career, however, remember it isn't about what you can take but what suits you. Even though you can handle a crisis, that does not mean your best fit in nursing isn't somewhere else entirely, like a primary care clinic.
How to Get Started in Nursing
Getting started as a nurse when you currently don't work as one can feel daunting, but the good news is that there are many options into the career. The most straightforward option is with a BSN. You can continue to work in your current setup, either full-time or part-time and then slowly get through a BSN degree (there will, of course, be clinical components to your studies).
Alternatively, you can fast-track through your BSN, either by committing to it full-time or alternatively by using any applicable science credits from an existing degree that you already have.
You can earn a certificate and get into nursing first as a certified nursing assistant or a licensed nurse practitioner, but this is a much longer route and not always the best way forward. If you can currently support yourself and your family in your current setup, going straight for a BSN is the fastest and most cost-effective way into nursing.
Once you graduate from that BSN, you will then need to take your state's nursing exam. This exam is essential to earning your license.
Where you can use this license depends on the state you are certified. If your state is within the Nurse Licensure Compact, then you will be issued a multi-state license that will allow you to work within the NLC with minimal intrusion. If you aren't, however, you will need to apply for a new license and work with the existing framework if you want to move out of state.
How to Advance Your Nursing Career
Advancing your nursing career will require additional education, though this time with one key difference: you'll be working as a nurse while you continue to study. You can work to become a nurse practitioner in Texas, which is considered one of the best jobs in the USA, and in healthcare, but while you are studying, you will likely either be working full-time or at least part-time.
There are many benefits to working while studying. Your work will always be essential, so working while you study means you can help more people without taking a break. It also means you can keep your skills sharp and learn many great skills
You will need to strike a delicate balance and be prepared to possibly switch from full-time to part-time work if you can. The last thing you need when furthering your nursing career is to burn out because this won't help you or your patients.
Being patient with yourself and prioritizing your health and routine will help you pursue a degree while working as a nurse, and done right can help you be both a better student and a better nurse to all.