With summer in full swing, many homeowners are using the warm weather and extra time off as an excuse to make some renovations around the house. Reports indicate that over half of home repairs or renovations take place between the months of April and September, meaning summer is the busiest and best time to make the upgrades to your home that you've been dreaming about all year. If you're looking to make some renovations to your home by yourself or with the help of Capitol Kitchen & Bath, here are some of the most popular home decor trends you'll see this summer.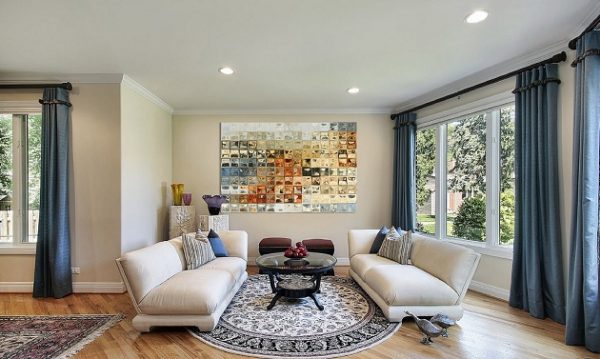 Add Some Plants
While houseplants and a vase of your favorite flowers can be a staple in your home year round, recent trend reports show an increase in the amount of greenery the average adult is buying to place around their home. Whether it's a few ferns potted in your kitchen or Eucalyptus hanging in your shower, placing fresh greenery around your home is one of the quickest and easiest ways to liven up your space for the summer.
Use Natural Materials
Many interior designers are straying away from the use of metals and plastics in favor of natural, "outdoor" materials such as wood or bamboo. Adding these materials to shelving units, kitchen tables or countertops, or your living room furniture will instantly give any space a more cozy yet put together look.
Opt For Earth Tones
Keeping with the theme of bringing the outdoors into your home, many homeowners are choosing a more subdued, earthy color scheme for the interior of their home. Colors like forest green have become more popular than ever in rooms like the kitchen or bathroom, as they work well with many aesthetics and can easily compliment the colors of most appliances. If you are looking to paint your home this summer, consider an earthy green or brown tone.
Embrace Natural Light
Let the summer sunshine into your home! Sheer curtains or open blinds will allow the natural sunlight to fill your space all day long. If you live in an area where privacy is not a concern, consider ditching your window coverings altogether. This is an easy way to make your space appear more open and inviting. Plus, natural light is proven to raise serotonin levels and to act as a natural mood booster compared to artificial lights such as lamps.