People are always going to need real estate agents, and finding a good one who will understand exactly what they need and apply it to proactively making it a reality is one of the most important deciding factors in choosing the right agent.
But what exactly makes a good and successful real estate agent? It's a combination of skills and personality that not everyone has. But if you possess these rare but extremely valuable qualities, you may want to know a little more about what a career in this industry entails.
One of the reasons that businesses like Compass Realty can provide a seamless and simple experience in the real estate sector for their clients is due to the quality of their agents. What are those qualities? And does it sound like an ideal career path that suits your skillsets?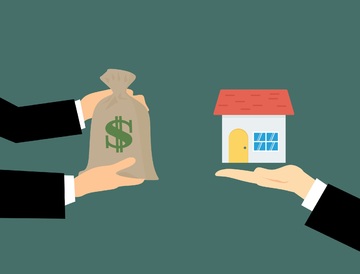 Do you like constantly working with new people?
As soon as you're done helping someone achieve their dreams, the next person will come along. Your day is filled with meeting buyers, sellers, and viewers while getting everyone on the same page. To do that well, you'll need to relish interacting with new people every single day.
Can you multitask well?
Interacting with all of these people while keeping up with the latest market activities requires the ability to multitask. Not just for one day, but every single day. You'll juggle admin tasks, bookings, and updating your clients constantly on the next steps of the purchase or sale.
Do you like a job that offers variety?
Real estate isn't for people who like to do exactly the same thing every day. One minute you'll be at your desk, and the next you'll be preparing properties for viewings and fielding inquiries from interested parties.
Are you an ambitious person?
When it comes to jobs for ambitious people, the career of a real estate agent offers many opportunities in terms of personal satisfaction and job success. If you believe that hard work and dedication should be rewarded, your ambitions are likely to be recognized in the property industry.
Are you a good listener?
The life of a real estate agent involves a great deal of talking, negotiating, and explaining the benefits and unique selling points of a property to others. But there's an invaluable skill that's even more important than talking – the ability to listen.
If you're able to fully understand exactly what each new client wants, they'll find the process of listing, selling, or buying a home much easier. A client who is heard is a grateful client who is more likely to recommend an agent to others.
Do you like helping other people?
If the idea of meeting families and individuals who need help finding their new home or starting a new chapter in life by selling a current one sounds good, you'll be in your element with real estate.
From that very first meeting with a new client to the final deal being signed, real estate agents work diligently to help others and take a great deal of pride in playing a small part in giving others their ideal happy ending.