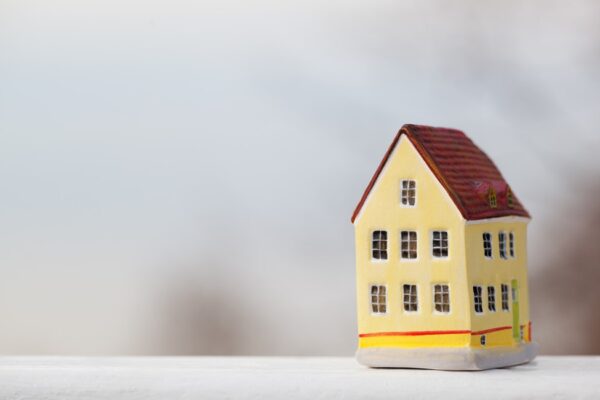 Warm temperatures in spring and summer allow you to open your home to the outdoors, which means you can complete all manner of major home renovations without worrying about freezing to death at night. Yet, when the weather begins to turn in the fall, many homeowners put their renovation dreams on hold, believing that there isn't much that can be done during the cold, dark months of winter.
Fortunately, there are plenty of home projects you can complete while you are stuck indoors during the cold season. Here are a few of the more impactful home renovation ideas that are perfect for wintertime, so you can get ahead before renovation season starts in the spring:
Garage Organization
Your car deserves a warm, sheltered place to rest, so if you can't remember the last time you were able to pull into your garage, it might be time to get that space properly organized. During the winter months, you can keep your garage door closed and place a space heater to make this part of your home easier to work in. Then, you can sort through your hodgepodge of belongings, making piles for giving away, throwing away and keeping. Once you know what you have to store in your garage, you can invest in garage shelving or cabinets as well as overhead storage and tool racks to keep the garage floor clear.
Closet Remodeling
Similar to your garage, your closets probably aren't designed for maximum efficiency — which means that your precious wardrobe might end up disheveled and perhaps all over the floor. This winter could be the time that you give yourself the closet of your dreams. You might tear down a few walls to give yourself a walk-in closet or else build bespoke storage to house all your unique bits and bobs.
Even if your closets are on the smaller side, you can dismantle the builder-grade shelves and bars and install something that works better for you. For example, you might fill half of your closet space with smaller cubbies and drawers and divide the other half into upper and lower hanging space. If you are struggling to come up with ideas to make your closet work, you might make use of the expertise of a professional organizer.
Energy Upgrades
Older homes are wildly inefficient, both because older building standards did not prioritize energy efficiency and because efficiency tends to go down as a building ages. If your house is older than about 20 years, you might consider looking around for ways to boost your energy efficiency, which could increase your property value and save you money for as long as you continue to live there. Some examples of energy upgrades you can and should make include:
Adding more insulation to the attic. You should have at least 12 inches of insulation in your attic, but over time, insulation gets swept away, compresses and decomposes. You can lay or blow more insulation into your attic in just a few hours.
Installing ceiling fans in living spaces. Bedrooms and living rooms benefit from ceiling fans year-round, as these fixtures work with the body's natural heating and cooling systems to reduce the need to draw upon the A/C or furnace.
Switching to LED bulbs. Older light bulbs convert over 90 percent of the energy they draw into heat rather than light. Though LED bulbs can be pricier, you will make back the investment in both energy savings and the infrequency of replacement.
Investing in Energy Star appliances. Large appliances like refrigerators, ranges, dishwashers and laundry machines are some of the most energy-intensive systems in your home, so you'll see a big difference between new appliances designed for energy efficiency and your old, outdated appliances.
Furniture Rearrangement
If nothing else, you can use some of the time that you are cooped up indoors during the cold season to experiment with different configurations of furniture in your home. Often, the first way we place our furniture when we move in is the way our furniture remains for decades — but that doesn't necessarily make it the most optimal. It doesn't hurt to spin your sofa around, turn your dining table a different direction, put your bed against another wall and simply try out new ways of living for a few days or weeks this winter.
There are always projects to be done around the house, even during the wintertime. By focusing on some of the more overlooked aspects of your home design, you can make major changes to how your home functions over the coming months.