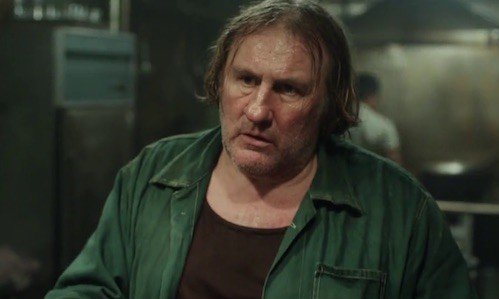 Gérard Depardieu has been formally placed under investigation over accusations that he raped an actress at his home in 2018.
The woman accuses the French actor of raping and assaulting her in Paris in August 2018.
Gérard Depardieu's lawyer told AFP that the actor "totally dispute[d]" the allegation, and the investigation should not have been made public.
The arts world in France has been shaken by a series of accusations of abuse against leading figures.
Gérard Depardieu, 73, is one of France's most famous actors, known for films including Jean de Florette, Green Card and Cyrano.
An initial investigation into the rape allegations was dropped in 2019, with prosecutors citing insufficient evidence, but was reopened last summer. Prosecutors formally placed Gérard Depardieu under investigation in December 2020.
The actor is free but under judicial supervision.
The woman's lawyer, Elodie Tuaillon-Hibon, told AFP she hoped her client's "private sphere" would be respected as the case unfolded.
Able to combine bearish physicality with emotional delicacy on screen, Gérard Depardieu has appeared in some 170 films, getting his big break in 1973 with Les Valseuses (Going Places).
He won the best actor award for Cyrano at Cannes in 1990, and was nominated for an Oscar for the same role.
Green Card, an English-language comedy made the same year, brought him further acclaim outside the French-speaking world.
Off-screen, the actor made headlines in recent years for attacking French tax laws, moving to Belgium in protest.
In 2013, Gérard Depardieu took Russian citizenship, with his decree of naturalization signed personally by President Vladimir Putin.