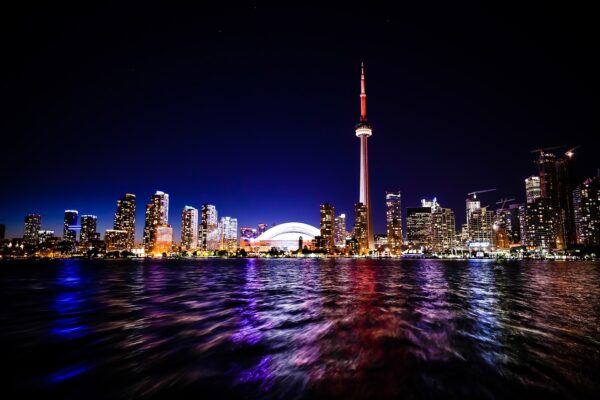 It's no secret that Canada has a lot of ways to get Canadian Permanent Residency (PR), over 100 immigration and visa options, in fact.
But what are some of the quickest ways to get Canadian PR status?
Did you know that you could become a permanent resident in a year or less? And believe it or not, there's actually more than one way to get there!
Top 3 Pathways to Permanent Residency in Canada
Express Entry
The Express Entry system is probably one of the most popular ways to immigrate to Canada. It manages three immigration programs, and each one could get you Canadian PR status in as little as six months to a year. These three programs are:
Federal Skilled Worker Program – for highly-skilled workers like doctors, lawyers, architects, and dentists.
Federal Trade Worker Program – for skilled and experienced trade workers like long-haul truck drivers, industrial butchers, and electricians.
Canada Experience Class – for highly-skilled workers with at least one year of Canadian work experience
First, you will need to create an Express Entry profile containing information about your age, work experience, education, language skills, and ability to settle in Canada. Your profile will then enter a draw pool, and, if successful, you will be invited to apply for permanent residency.
For more information about Canada's Express Entry system and how to apply, visit this page.  
2. British Columbia Provincial Nominee Program (BC PNP)
The British Columbia PNP (or BC PNP) offers one of the fastest visa application processing times of all the immigration programs in Canada. As a matter of fact, it's faster than the Express Entry system, with processing times of just two to three months!
The BC PNP has programs that specifically help tech and healthcare workers, as well as entrepreneurs and graduates, immigrate to Canada. And to top it off, you can also apply through an Express Entry-linked stream as long as you have a valid Express Entry profile.
3. Saskatchewan Immigrant Nominee Program (SINP)
The Saskatchewan Immigrant Nominee Program (SINP) is yet another way to get Canada PR status in less than a year. The SINP also has an Express Entry-linked program, but the programs under its Work Experience category may get you PR status quicker. This is provided you meet the requirements and have at least six month's work experience in Saskatchewan.
Qualifying programs include:
Skilled Worker with Existing Work Permit Program
Semi-skilled Agriculture Worker with Existing Work Permit Program
Healthcare Professionals Program
Hospitality Sector Project
Long-Haul Truck Driver Project
Graduates may also be eligible to apply for Canadian permanent residency under the SINP. To do so, they must have at least six month's work experience in the province and meet the other requirements of the program.
Canada Permanent Residency Application
Most people don't know that applying for Canadian permanent residency is actually a two-part process.
Part 1: Apply for an ITA
Most immigration programs that offer Canada PR status will either require that you:
Request an Invitation to Apply (ITA) for permanent residency or
Submit a Notice of Interest to a specific province or territory
This can be done through any of the Express Entry programs as well as any of the 11 PNP categories.
Part 2: Apply for PR Status
Once you have applied for an ITA and are successful, you will be invited to start the Canada permanent residency application. You will have 60 days to submit your application. Permanent residency processing times would usually be around six months but could take longer due to the effects of COVID-19.
Taking the First Step
The first step to a successful application is to know which programs or visas you qualify for. This can either be done using the government eligibility tool, which is free, or by getting help from a paid registered representative. Both ways could get you to Canada, but there is a big difference between the two.
So, what's the difference?
Using a paid service means that you can rest easy knowing that you'll get guidance and support throughout the entire application process on over 100 options to help you make the best choice for yourself and your loved ones.
Using a free tool or getting a free assessment is great, but the results are often very general and not tailored to your specific needs or situation. Yes, you may save a few extra dollars, but is it really worth it to risk your chances to start a new life in Canada?
For more information on how to get Canada PR status in under a year, or to learn more about the application process, visit CanadianVisa.org.