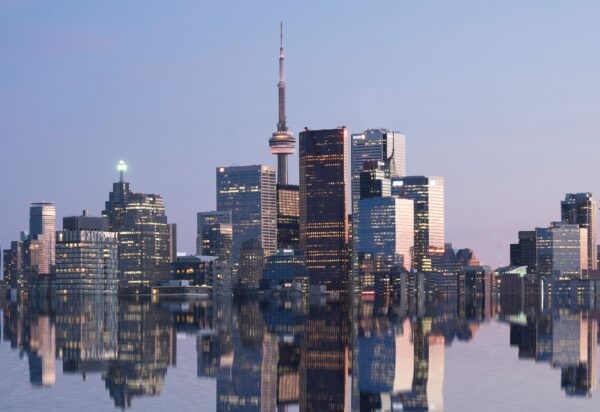 Running your own company is for sure one of the biggest ventures you are ever going to have. Something like this allows you to be your own boss, while at the same time, building something that's truly valuable to you and that will enable you to thrive.
But in order to be accomplished, there are some steps you need to take, because no matter how thrilling this may be, it's challenging as well. If you've never done it before, and you could use some guidance, then pay attention to these tips below.
Smart Tips That Every Canadian Businessman Could Utilize
The Benefits Of Business Insurance
There's no denying that running a successful firm comes with numerous risks. What are the most common ones? For example, you can deal with a natural disaster, your customer could file a suit, and many others.
That's precisely why it's of huge importance to opt for business insurance. If by any chance, you're planning on blasting off your business in Toronto, then don't forget to pay this place a visit because you'll be able to find out more on their website regarding this type of insurance. Bear in mind that this is the tool that's going to properly protect your company, along with its assets.
Money & Mentors
Now is the ideal time to start thinking about how you will find some cash to establish your firm. Luckily, there are a variety of different possibilities in this wonderful country, however, it's essential to go through all your options, so you can choose the best one.
There are various websites that can provide you with the necessary information concerning financing. Now, since this journey can be a bit complex, it would be wise to have an experienced and knowledgeable mentor by your side.
This is supposed to be an individual who is going to assist you with different tasks that you will need to execute before you launch your business. For instance, Futurpreneur Canada can help you hunt down someone reputable and seasoned.
What Else Needs To Be Added?
The Importance Of A Business Idea
It doesn't matter whether you're planning on having a side hustle, or something that's going to potentially bring you millions of dollars, what matters is to focus on developing a great strategy and plan.
Ask yourself what your firm is going to offer and who is your target consumer. A vast majority of experienced business gurus point out two major tips for anyone who is considering launching a company:
Will your business offer the solution to a particular issue?
Are you properly familiar with all the insides and outs of the industry?
Pick A Great Name
Selecting an amazing business name comes with both marketing and legal considerations. You will most likely have to register your name with the Canadian government and opt for a name that is going to be capable of communicating what your company does in a way that's appealing and interesting to customers.
As you can see, these steps aren't as complex as you may think they will be. But don't forget that you must implement every single one of them if you want your business to be very successful.