Most businesses don't start planning to have a temporary shutdown, but as the global pandemic has revealed, things can happen outside our control. Knowing what to do when unforeseen events occur is critical. It's a good idea to plan for all contingencies and remain flexible.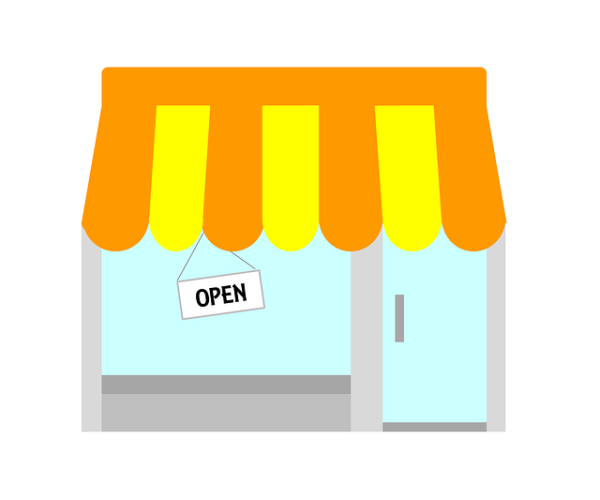 Protect Your Business from Unforeseen Events
Business interruption insurance can help if your business has to be shut down. This can mean the difference between temporarily shutting your doors and going out of business.
Finding a policy that protects your business at an affordable price is easy. You can bundle policies to save even more and avoid paying for coverage you don't need. You are maximizing your protection without paying high prices by getting a custom-tailored policy for your business.
A policy that covers a business interruption can make it so that your employees still receive a paycheck and your lights stay on. Without the revenue coming in from your business, you could experience severe cash flow issues if you aren't protected by business interruption insurance.
Get your policy today. It's important to stay flexible and plan for unanticipated catastrophes and life events.
10 Things that Can Temporarily Shut Down Your Business
1. Pandemic
These don't really happen, do they? But, all joking aside, the Covid19 pandemic caught many businesses completely unprepared, and it could certainly happen again. In fact, many scientists say that we should expect it.
Over 40% of businesses in the U.S. had to close temporarily due to Covid19. About 600,000 small businesses fail each year, but because they weren't prepared, 200,000 more businesses failed due to the pandemic.
2. Theft
Businesses are subject to property destruction and theft, and these have caused many businesses to close at some point temporarily.
Sometimes, the theft is cash. This can keep you from operating until it is replaced. Other times, it is inventory. In both cases, you have to be able to replace your cash flow and inventory to resume business. So again, a commercial crime insurance policy could be right for you.
3. Natural Disasters
Natural disasters can destroy businesses almost faster than anything on this list. Whether localized to your building or your region, fires can put you out of business for months. Likewise, flooding, tornadoes, and even large amounts of snow can cause temporary business shutdowns.
These disasters are outside of your control and can negatively affect your business, but they are the easiest to protect yourself against. Sometimes, a natural disaster will cause an extended power or water outage, keeping you from reopening. Contact your insurance provider to make sure you are covered against these types of disasters.
4. Military Deployment
Life as you know it stops when you or a spouse is deployed to the military. This can mean a complete rearrangement of priorities, especially if you have children. How you close your business and whether or not you will be able to reopen when your deployment ends depends largely on how well you plan.
5. Remodeling
Remodels vary in size and scope, but you might have to close your entire business if you do a large remodel. Make sure you have a plan to communicate fully to customers, employees, and everyone else to get back to business when the remodel is over.
Remodels can sometimes take longer than expected, so be prepared to extend your temporary closure if necessary and have a plan to communicate that as well.
6. Moving to a new location
This is similar to the remodeling situation, but moving can create another set of challenges. When you reopen, people will still be looking for you at your old location. Try to ensure that you have updated your social media and internet links with your new location data.
7. Business License Failures
Failure to obtain or renew your business license isn't uncommon for temporary business shutdowns, but it is easily preventable.
8. Cash flow problems
This is one of the most common reasons that businesses fail. If cash flow problems are the reason, you are considering a temporary closure, closing your business for good might be a better option. It is going to be hard to bring your business back to its previous levels. You can look at reopening when you have a better opportunity to do so.
9. Slow business periods
Some businesses close temporarily every year during certain times of the year, like seasonal businesses in resort towns. If this is part of your business plan, you are probably prepared for it, but make sure that you have systems in place so that you remain successful.
10. Illness
No one plans on getting sick, but you can still plan for it. Severe health issues of an owner or one of their family members can mean a temporary shutdown for a business, so it is a good idea to have a plan of what to do if this happens to you.
Planning is Key
If you have to close your business for any of these reasons, seek help and guidance. Don't try to do this alone. There is just too much to handle, and resources are available to you. There is a lot that goes into planning a temporary closure correctly. You want to reopen your business at some point, so a temporary closure has to be done right.