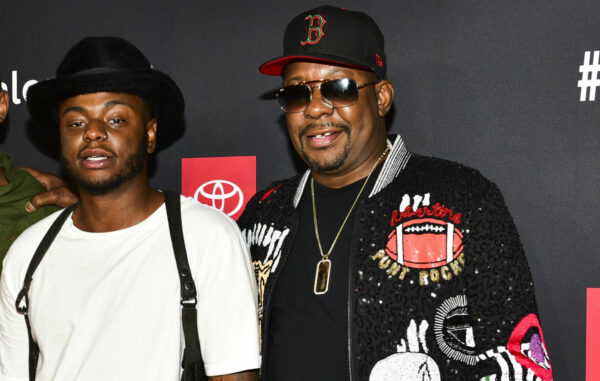 Bobby Brown Jr., the son of R&B singer Bobby Brown, died of an overdose of alcohol, cocaine and the powerful opioid fentanyl, according to a coroner's report.
The 28-year-old died at his Los Angeles home on November 18, 2020.
Bobby Brown Jr. was found unresponsive in his bedroom by his girlfriend. She called paramedics, who declared him dead. No foul play was suspected.
An autopsy report released on March 22 referred to his death as an accident.
The musician had a history of drug and alcohol use, the report said.
The night before his death, Bobby Brown Jr. had consumed tequila and cocaine, and "snorted" the painkiller Percocet, a witness told police.
The family said the musician was experiencing flu-like symptoms at the time, but had not tested positive for Covid-19.
Bobby Brown Jr. was one of two children from his father's 11-year relationship with Kim Ward, which ended in 1991.
His death came eight years after his stepmother Whitney Houston accidentally drowned in a bath, and five years after his 22-year-old half-sister Bobbi Kristina died in similar circumstances.
Last November, Bobby Brown said his son's death had "devastated my family," adding: "There are no words to explain the pain."
Bobby Brown Jr.'s brother, Landon, paid tribute by sharing a black-and-white photo of his late sibling on Instagram, alongside the caption: "I love you forever King."
His girlfriend, Anna Reed, tweeted: "The heavens gained an angel but I lost my soulmate."