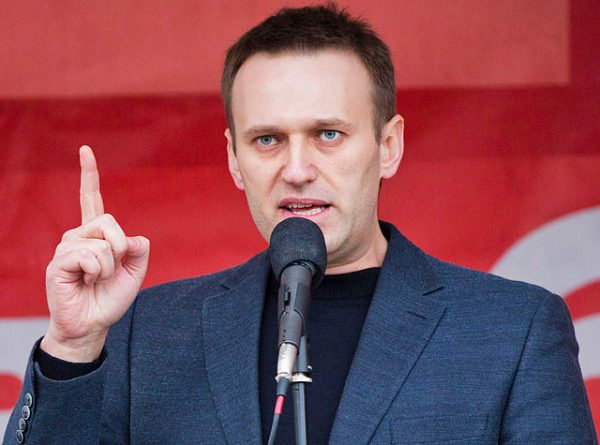 Political organizations linked to Alexei Navalny have been banned by a court in Moscow after classifying them as "extremist".
Activists will risk prison sentences if they continue their work and anyone who publicly supports Alexei Navalny's political network can now be barred from running for public office.
Writing on social media, Alexei Navalny promised he would "not retreat".
However, the Kremlin critic said his supporters would now have to change how they work.
Alexei Navalny is now jailed for violating the terms of parole in an embezzlement case – charges he says are politically motivated.
Russian parliamentary elections are due to take place in September and opinion polls show the ruling party losing support. Some of Alexei Navalny's supporters have been planning to run in the elections.
Following June 9 ruling, a court statement said Alexei Navalny's regional network offices and his Anti-Corruption Foundation (FBK) had been banned with immediate effect.
Alexei Navalny's lawyers said they would appeal against the ruling.
A message later posted on Navalny's Instagram account said: "We're not going anywhere. We'll digest this, sort things out, change, and evolve. We'll adapt. We won't step back from our aims and ideas. This is our country and we do not have another one."
Alexei Navalny – President Vladimir Putin's foremost critic – was detained in January as soon as he returned to Russia from Germany. He had received treatment in Berlin for a nerve agent attack in Siberia last August that left him in a coma and fighting for his life.
He blamed President Putin directly for the attack which nearly killed him. The Kremlin denied any involvement.
The pro-Putin United Russia party, which dominates parliament, has been described by the opposition leader as "the party of crooks and thieves", and millions of Russians have watched his videos alleging corruption in President Putin's elite circle.
Alexei Navalny is expected to be a topic on the agenda of talks between Vladimir Putin and President Joe Biden at their first summit on June 16.
Vladimir Putin, who has been in power as either president or prime minister since 1999, recently said he hoped the Geneva meeting would improve the "extremely low level of relations" between the two countries but expected no breakthroughs.