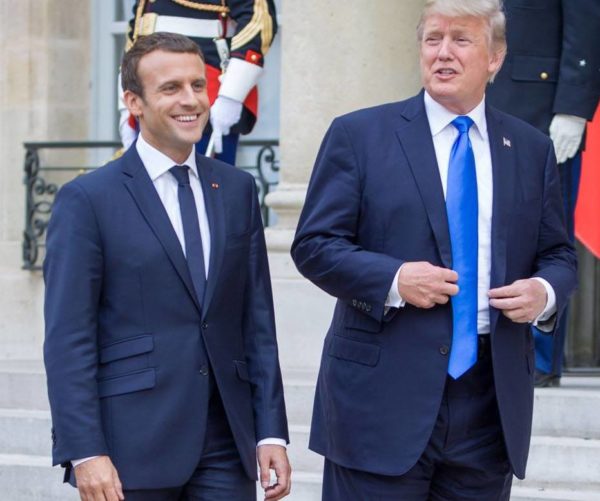 France's President Emmanuel Macron is just the latest world leader to test positive for coronavirus.
Prime Minister Ambrose Dlamini of Eswatini (formerly Swaziland) died on December 14, four weeks after he tested positive for Covid-19.
US President Donald Trump contracted the virus in October. He was given an experimental drug cocktail and returned to the White House after three nights in hospital.
Poland's President Andrzej Duda contracted the virus in October and went into self-isolation.
Algerian President Abdelmadjid Tebboune has spent two months in hospital in Germany after catching the disease in October – last week he appeared in video for the first time since testing positive, saying he hopes to return to Algeria soon.
Guatemalan President Alejandro Giammattei tested positive in September – despite calling himself "high-risk" he did not appear to suffer a severe case.
President of Brazil, Jair Bolsonaro,tested positive in July and spent more than two weeks quarantining in his residence.
In June, the outgoing President of Burundi, Pierre Nkurunziza, died of an illness suspected by many to be Covid-19.
Russia's PM Mikhail Mishustin contracted the virus in April and was admitted to hospital with moderate to severe symptoms.
UK PM Boris Johnson tested positive in March – he spent three nights in intensive care in a London hospital, later saying he owed the health workers there his life.