Why TradingView is a Great Platform for Beginner Traders
"Look first, then leap" – that's the motto of TradingView, a powerful charting platform designed to cater to traders of all levels. If you're new to trading, this platform is excellent because it's easy to use, has helpful resources, and has a friendly community where you can get expert guidance.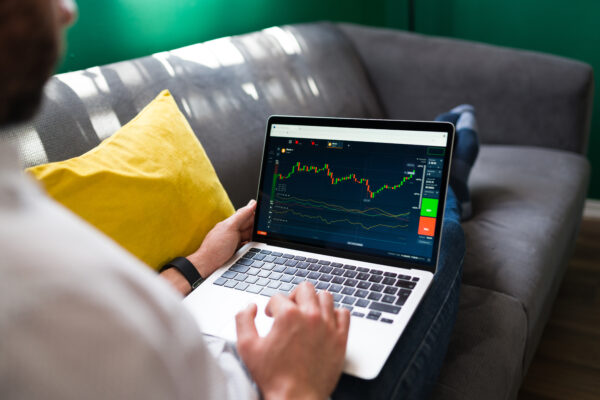 Image by tonodiaz on Freepik
What is TradingView?
TradingView is a charting platform designed to assist beginners in making informed trading choices through its market-analysis tools. This online platform stands out as a leading social network for traders and investors, boasting a user base of over 50 million individuals.
TradingView was Introduced in 2011 by the innovative trio of Stan Bokov, Denis Globa, and Constantin Ivanov. This charting platform has progressively gained recognition as a necessity in the trading world, offering many advanced features and interactive resources.
Why Beginners Use TradingView
TradingView provides traders with unique tools and features to assist in market analysis and make well-informed decisions. Beginners can make the most of TradingView to improve their trading journey in numerous ways.
Free To Use
TradingView is an excellent choice for beginners because it offers basic features completely free of charge. The platform offers a free version that grants access to fundamental charting and analysis tools. This option is helpful for individuals just learning technical analysis or those not requiring access to complex features or data.
TradingView also offers a complimentary free trial for its premium features. This trial enables you to explore all the advanced features and data accessible on the platform for a 30-day duration. During this period, you can determine whether TradingView aligns with your trading or investment necessities.
Charting Tools and Analysis Features
One big reason to start using TradingView is to learn more about technical analysis. Technical analysis involves studying trading data like price and volume movement to predict future asset movements. You'll find various chart types like line, bar, and candlestick charts. You can create custom charts that suit your preferences and enhance your trading. TradingView provides drawing tools, like trend lines and Fibonacci retracements, that help technical analysis.
You can tweak candlestick displays and other chart elements to your liking. It also has a remarkable collection of over 100 built-in technical indicators. These include the likes of Moving Averages (MA), Relative Strength Index (RSI), MACD (Moving Average Convergence Divergence), Bollinger Bands, and candlestick pattern recognition. These indicators help you spot trends in the market, allowing you to pinpoint entry and exit points and view price trend movements.
Financial Analysis
TradingView is a valuable real-time data source for various asset types, including stocks, options, futures, forex, and cryptocurrencies. This involves news updates and economic calendars, enabling traders to stay well-informed about the evolving market landscape. This proves advantageous for those who thrive on trading amidst breaking news and swiftly changing market conditions.
Additionally, the platform offers fundamental tools crucial for conducting fundamental analysis. For example, valuation ratios, analysis features, financial statements, and historical company data assess a company's financial health and performance in-depth.
Trading Simulation
An attractive feature provided by TradingView is its paper trading functionality, enabling users to practice and refine their trading strategies without putting actual money on the line. TradingView also offers a powerful backtesting tool. This tool allows users to assess the viability of their trading strategies using historical data, giving them insights into how these strategies would have fared in the past.
Traders with basic coding skills can also create and subsequently backtest their custom indicators.
Social Community and Educational Resources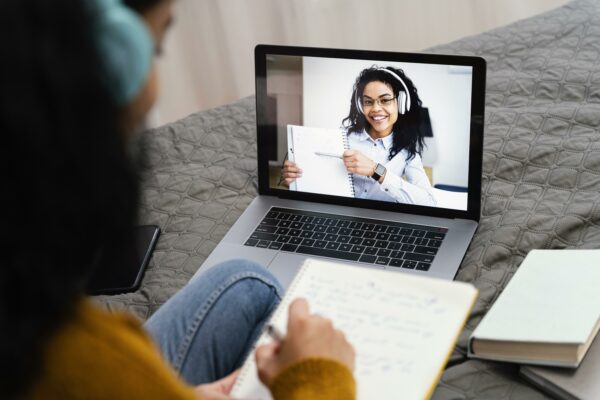 Image by Freepik
TradingView offers a social community that allows traders to connect with others who share their interests worldwide. Here, they can learn from each other, exchange ideas, and work together. This is especially beneficial for beginners who can spot skilled traders whose ideas they appreciate and follow them. By doing this, you get updates whenever they share new content. This helps you learn from their perspectives and implement strategies into your trading approach.
TradingView also provides live video streams where fellow traders share their real-time insights, analyses, and strategies. These streams create an interactive learning environment where you can ask questions and directly converse with the person streaming.
You can access all these from the 'community' section in the top corner of their site. Trading Ideas is a central part of TradingView's social network. Explore ideas posted by others, leave comments, and join discussions to gain insights and knowledge from their viewpoints and experiences. This is a great way to discuss market trends, news, and analyses with people who have similar interests.
Alerts and Notifications
TradingView's alerts and notifications feature is another powerful tool for beginner traders. It helps you stay updated in real time by sending notifications when specific trading conditions are met. You can create personalized alerts based on price levels, technical indicators, and trendline breaks. This way, even if you're not always watching the charts, you'll still be aware of market shifts and get alerts when potential trading opportunities arise. This feature simplifies staying informed and enables traders to respond swiftly to changes in the financial market.
Final Thoughts
TradingView is now well-known as an all-encompassing platform for traders and investors of various backgrounds. TradingView's various charting tools, technical indicators, and other features help traders make educated judgments in the ever-changing financial markets.
Thanks to its comprehensive market data coverage, high-level technical analysis tools, and sophisticated charting capabilities, the platform provides a one-stop shop for traders of stocks, commodities, forex, and other instruments.