5 Persistent Challenges Faced by Female Small Business Owners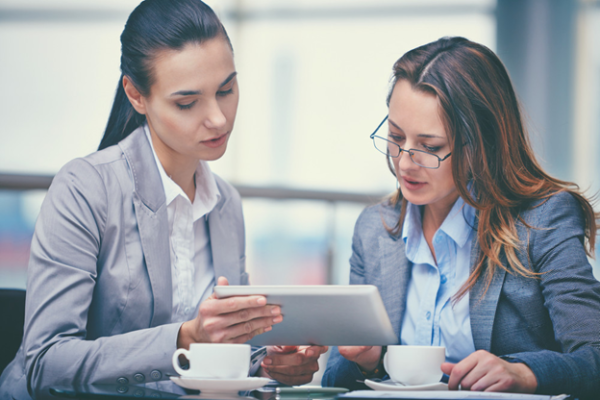 Roughly 42 percent of all U.S. small businesses are women-owned — which shouldn't be surprising considering the drive women have to achieve their career dreams. Many experts believe that more and more women will turn to entrepreneurship in the coming years as small business ownership seems to promise greater opportunities for growth and success for women than traditional employment, where women are continuously compelled to earn less than their male colleagues.
Still, entrepreneurship is not entirely egalitarian. Women small business owners do continue to face greater challenges than male entrepreneurs, and understanding those challenges from the beginning could help the next generation of small business leaders overcome them with greater ease.
Social Expectations
Unfortunately, despite progress toward social equality, women are far from liberated from all social expectations of gender. In Western culture, many continue to believe that women should look and behave in certain ways, and that often extends to how women can and should function as entrepreneurs. Even within the business sphere, many professionals are surprised to encounter female business leaders and may impose their outdated outlooks on these leaders' actions. Hopefully, the challenge of social expectations should wane with more female participation in entrepreneurship, but all professionals should try to assess their biases and work to overcome expectations that limit female success.
Accessing Funding
Smart entrepreneurs look for various sources of startup funding to ensure they have enough capital to achieve their goals, but unfortunately, women small business owners are much less likely to find success with certain types of funding. Investors, specifically, tend to be less attracted to women-owned businesses; one report found that only 3 percent of companies with VC funding had female CEOs.
Women in entrepreneurship often need to go above and beyond to access the funding they need to launch and grow their business. It might help to improve financial literacy, learning vocabulary like top line vs. bottom line as well as ratios like net and gross profit margin. However, female business leaders should also look for sources of funding that have been historically friendly to women-owned businesses.
Coping With Fear
Women tend to be more averse to risk than men — whether as a biological imperative or a culturally learned behavior, which is up for debate. As a result, because entrepreneurship is fraught with risk, women building their own small businesses often feel an undue level of fear of failure. This fear can prevent female entrepreneurs from making optimal decisions for their businesses, limiting their growth and success. The truth is that failure is a necessary component of entrepreneurship, and women need to mentally reframe failure as a means of improving their knowledge and skills rather than a sign that they cannot achieve success as small business leaders.
Recognizing Accomplishments
An unfortunate effect of women's socialization is a widespread aversion to appearing arrogant. Many women will linguistically bend over backwards to avoid bragging, even if they are fully responsible for certain accomplishments and successes. Ultimately, this is detrimental to the female entrepreneur. Women in small business need to own up to the amazing feats they have accomplished throughout their careers, as these details will help to build their reputation as an effective business leader. Accepting and advertising one's own accomplishments can attract high-quality funding, top talent and a loyal client base. Still, even the most confident women in business often feel the need to act more humbly, making this a difficult challenge to overcome.
Finding Support
No entrepreneur is an island. Every business owner, small or large, relies on an extensive personal and professional network, who can supply the support they need to achieve success. Unfortunately, female entrepreneurs often struggle to find the support they need, at home or at work, which limits their time and energy in pursuit of their goals. Women interested in launching their own small business may want to join professional networking groups made by and for female entrepreneurs or attend events such as WIN Conference, eWomenNetwork, Bizwomen and more.
Female entrepreneurship is on the rise, but women continue to encounter more obstacles to their small business success. By recognizing these challenges beforehand, women can develop strategies to overcome them and help break down those barriers for female entrepreneurs of the future.