Sinead O'Connor Dies Aged 56
Sinéad O'Connor has died at the age of 56, her family announced.
The Irish singer and activist was best known for her single Nothing Compares 2 U, released in 1990, which went on to hit number one around the world.
In a statement, her family said: "It is with great sadness that we announce the passing of our beloved Sinéad.
"Her family and friends are devastated and have requested privacy at this very difficult time."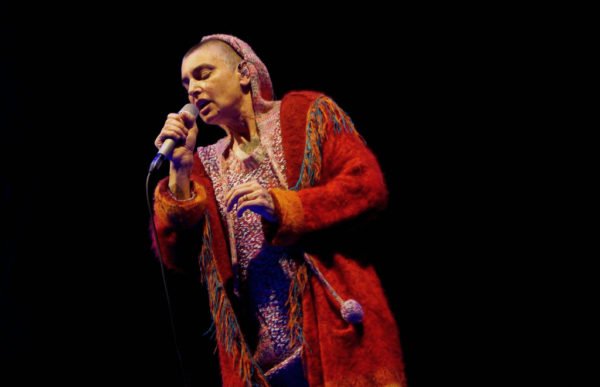 Taoiseach (Irish PM) Leo Varadkar paid tribute to her, saying her music "was loved around the world and her talent was unmatched and beyond compare".
Irish President Michael D. Higgins praised Sinead O'Connor's "authenticity" as well as her "beautiful, unique voice".
"What Ireland has lost at such a relatively young age is one of our greatest and most gifted composers, songwriters and performers of recent decades, one who had a unique talent and extraordinary connection with her audience, all of whom held such love and warmth for her," he said.
Born Sinead Marie Bernadette O'Connor in Glenageary, County Dublin, in December 1966, the singer had a difficult childhood.
As a teenager, she was placed in Dublin's An Grianan Training Centre, once one of the notorious Magdalene laundries, originally set up to incarcerate young girls deemed to be promiscuous.
One nun bought her a guitar and set her up with a music teacher – which led to the launch of Sinead O'Connor's musical career.
She released her first critically acclaimed album The Lion And The Cobra in 1987, which entered the top 40 in the UK and US.
Her follow up I Do Not Want What I Haven't Got, which included Nothing Compares 2 U.
Written by Prince, the song reached number one around the world including in the US and the UK.
Sinead O'Connor, who was outspoken in her social and political views, released 10 studio albums between 1987 and 2014.
In 1992, one of the most notable events of her career took place when she ripped up a picture of Pope John Paul II on Saturday Night Live, where she was the invited performer.
Following an acapella performance of Bob Marley's War, she looked at the camera and said "fight the real enemy", a protest against the Catholic Church.
Her action resulted in her being banned for life by broadcaster NBC and protests against her in the US, which saw copies of her records destroyed in New York's Times Square.
"I'm not sorry I did it. It was brilliant," she said in an interview with the New York Times in 2021.Converting to Islam in 2018, The Dublin singer changed her name to Shuhada, but continued to perform under her birth name.
Sinead O'Connor's 17-year-old son Shane died last year, days after he was reported missing.
Writing on social media following his death, she said he had "decided to end his earthly struggle" and requested "no-one follows his example".
The singer later canceled all live performances for the rest of 2022 due to her "continuing grief" following the death of her son.
Sinead O'Connor paid tribute to Shane in one of her final tweets, calling him "the love of my life, the lamp of my soul, we were one soul in two halves".