Business Master's Degrees That Are Better Than an MBA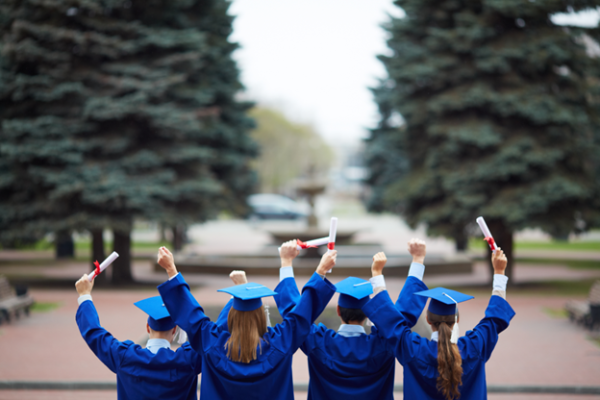 The Master's in Business Administration is a powerful degree, especially early in a professional's career. Even without any real-world work experience, an MBA-holder can qualify for management positions, catapulting them up their career ladder and radically increasing their earning potential. Yet, MBA programs tend to be broad, covering a large territory of business knowledge in their attempts to equip grads with appropriate management skills regardless of industry. Worse, the number of MBA grads is growing, weakening the impact of the credential and creating hiring competition that hurts job seekers.
If you know you want to return to school to improve your career, you might be interested to learn that there are several other business-focused graduate degrees that have even greater potential than the MBA. If you have the interest and credentials, you might consider applying for any of the following graduate programs:
Master of Management
An MBA isn't the only degree that propels professionals into management. A Master of Science in Management (MiM) degree program is designed to equip students with the necessary skills and techniques for excelling in business leadership positions, with courses focused on business communication, negotiation, presentation and public speaking as well as strategic analysis, decision making, innovative design and organizational change. Often a one-year program, an MiM is an excellent degree option for professionals eager to enhance their credentials but loath to leave work or commit to more intensive study.
Master of Finance
Business students are often encouraged to enter the field of finance, and for good reason. Finance professionals are consistently in high demand, as business leaders rely on their expertise to understand and manage opportunities for growth. MS in Finance programs are appealing to a wide variety of finance professionals as courses build upon knowledge and skills gained in undergraduate finance programs. Students can expect to participate in courses such as financial modeling, financial reporting, corporate value management and more.
Master of Accountancy
Many accountants opt not to return to school after earning their bachelor's and achieving their CPA certification, but a Master of Accountancy (MAcc) degree is a useful tool for accountants looking to move to more advantageous roles in saturated markets. Often, students enrolled in MAcc degree programs choose between two tracks: auditing and taxation. By specializing, accounting professionals can become adept in a particular field and thereby rise to director and vice president positions. Students can expect to engage in study such as accounting theory, business law and advanced auditing and taxation techniques.
Master of Marketing
Marketing tends to be a relatively easy field for professionals to enter, but it can be remarkably difficult for low-level marketers to climb the career ladder without advanced credentials and expertise. Thus, the MS in Marketing degree is a valuable one for any professional interested in reaching high-level marketing positions. Marketing programs tend to be flexible, as marketing strategies shift with trends and evolving technologies. Still, marketing students can expect to gain skills in traditional areas such as market research, consumer behavior and statistics as well as in growth areas such as behavioral tareting, social media and mobile marketing.
Master of Entrepreneurship
Many business professionals have dreams of launching their own startup, but building a business requires a much different type of knowledge and set of skills from running an established business. Professionals with entrepreneurial goals should consider pursuing an MS in Entrepreneurship, which focuses on courses that can prepare students for the rigors of business ownership, which often cover many different fields of business operation, from finance to marketing. Many business schools allow entrepreneurship students to create their own degree program to suit their interests and needs.
Master of Health Administration
Business professionals interested in the healthcare sector would do well to enroll in a MS in Health Administration program, in which they will gain specialized knowledge and skill for building and maintaining a healthcare organization. Healthcare companies have unique concerns, such as more intense government regulations and ethical standards, and administrators running the business side of healthcare operations need to understand these issues. Fortunately, the specialization required for healthcare administration is well-compensated, as healthcare administrators boast strong earning potential.
If you want to differentiate yourself as a business professional, you have far better options than the basic MBA. You should look into your online master's program options to advance your career today.