Best Cities to Move to in California
With its hot, sunny weather and endless job opportunities, California is often regarded as one of the best places to live in the US. However, as the third-largest state in the country, California is home to so many amazing cities and towns, so it's difficult to decide where to move to. If you're hoping to move to California but haven't yet decided on the exact location, here are some of the best cities to move to in California.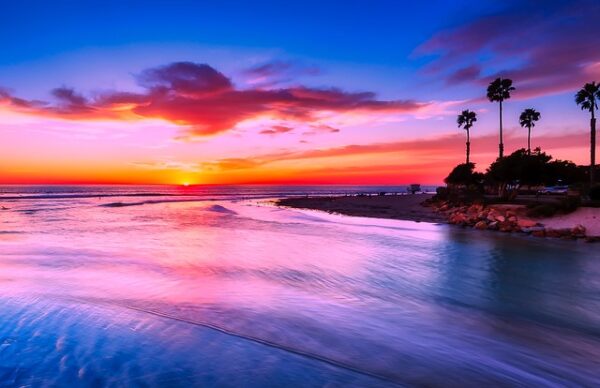 Bakersfield
Bakersfield isn't one of the main cities that come to mind when you think of California, but it still deserves a place on this list. Conveniently located between Los Angeles and San Francisco, Bakersfield has so much to offer, including great parks, restaurants, and plenty of jobs. In fact, Bakersfield is known for both agriculture and energy production, so there are many opportunities within these industries. In addition, Bakersfield is generally more affordable than the rest of California, so this is a great place to move to if Los Angeles and San Francisco are too expensive. Check out these Bakersfield CA homes to discover what you could purchase in this city.
Los Angeles
If you're hoping to make it in the entertainment industry, then Los Angeles is the best place to move to. This city may be expensive, but there are so many once-in-a-lifetime opportunities you can find there. In addition to Hollywood, Los Angeles has a booming service industry and technology industry. There's also a lot of cultural diversity and many different restaurants and bars to visit.
San Diego
Located on the border between the US and Mexico, San Diego has a very hot and sunny climate. San Diego is also a coastal city, making it perfect for beachgoers and surfers. Therefore, if you love to be active and enjoy experiencing the great outdoors, San Diego should be the perfect city for you.
Santa Rosa
If you prefer slightly smaller cities, then Santa Rosa could be a great choice. This city is located further north than San Diego and Los Angeles, which means it has a slightly cooler climate – perfect for those who find too much heat uncomfortable. Santa Rosa is located in Sonoma County, which is within California's Wine Country. This is one of the best wine-growing regions in the world, so if you love wine and fine dining, why not move to Santa Rosa?
San Francisco
San Francisco is one of the best cities to move to if you work in the technology and financial sectors. This diverse, modern city is a great place to advance your career and also surround yourself with art and culture. Furthermore, there are so many iconic sights to see, such as San Francisco's famous cable cars and the Golden Gate Bridge.
California is one of the most exciting places to be in the United States. If you're hoping to move to the Golden State but don't know exactly where you want to live, check out the cities listed in this article. You'll definitely find the perfect place to call home.