3 Multipurpose Jewelry Pieces
If you are someone who wears a lot of jewelry, you might be interested in functional accessories that serve multiple purposes. Accessorizing with multipurpose jewelry is useful – and looks great. Whether you are on the go and want to keep items handy, looking for a tech savvy smartwatch, or feel like splurging on a new way to protect your spiritual energy, we've got you covered. Here are 3 ideas of jewelry that serve a greater purpose, while still looking great with other accessories.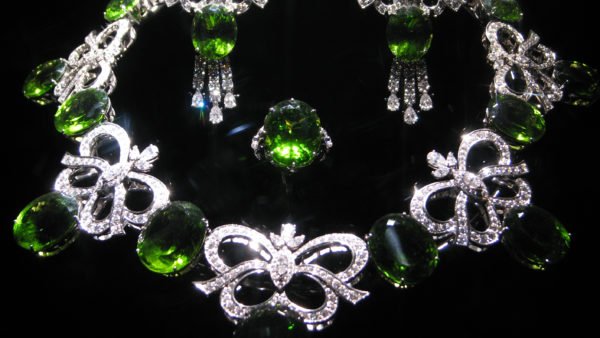 Smart Jewelry
What started as clunky wristbands that monitored daily steps has transformed into clean, elegant pieces that appear to be normal jewelry but can be used to track wellness information, send texts, and even utilize apps like mobile games and social media. The advantages to smart jewelry are endless – they are difficult to lose or damage since they are attached to your body during use, and they can be used on the go in situations or scenarios where using a phone would not be allowed or appropriate.
Energy Jewelry
While some might be skeptical of energy jewelry and its many functions, these pieces can be used to increase energy and raise vibrations. Some pieces, like EMF bracelets, offer protection for your health and inner sense of harmony. Not to mention, these pieces are beautiful and often come in a variety of styles.
Secret Storage Jewelry
A surprisingly helpful style of jewelry is pieces that can discreetly offer minimal storage, such as necklaces that hold or attach to your keys, or fabric bracelets that can hold items like lip balm. These pieces specifically are a great option for anyone traveling or attending major events such as concerts or festivals where large bags or other storage items are prohibited or personal items are at risk of being lost. Keeping these items handy is useful, and storing them in a way that does not look obnoxious (or even noticeable) is a game changer for many people on the go.
If you are looking to add some new jewelry to your wardrobe, why not opt for a few pieces that are functional as well as beautiful? Whether you're looking to track your daily steps, protect or improve your natural energy, or store personal items on the go, these 3 multipurpose accessories are a perfect place to start.