6 Thank You Gifts for Your Gracious Host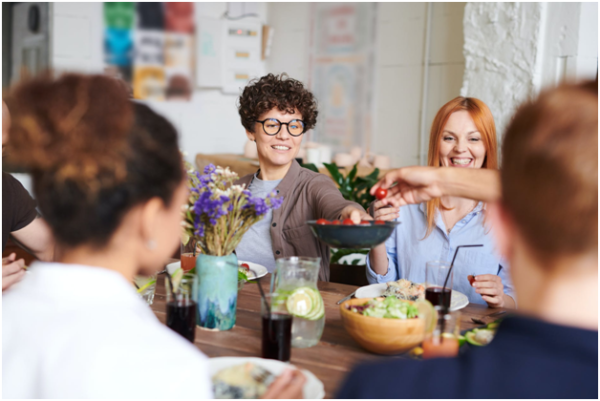 With social events back on the calendar, it's a good time to review host and hostess gift etiquette. It's best practice to provide a thank you gift when someone hosts you for dinner or an event to show your appreciation for their effort and consideration.
Here are some simple thank you gifts to show gratitude to your gracious host.
A Bouquet of Flowers
A bouquet of flowers is a traditional, affordable thank you gift that adequately conveys your gratitude for being invited to an event. Better yet, it's the perfect last-minute gift if you're grabbing something on the way. If you show up without a gift, you can always use a flower delivery service to deliver the bouquet with a gracious note the day after the event.
Shades of yellow, pink, coral, and peach are the best shades for thank you flowers as they symbolize friendship and gratitude. However, if you know your host well or perceive their floral preferences, something more customized will be greatly appreciated.
Cooking Oils
Culinary offerings are a trusted go-to for host gifts, especially for dinner parties and holidays. Gourmet cooking oils are a fabulous culinary gift that's unique and flavorful. There are endless cooking oil blends online as well as many DIY elevated cooking oil options you can try at home.
If you're looking for something to pair with your gift of cooking oils, consider a gourmet vinegar option and a loaf of fresh-baked French bread.
Delicious Cookies
Cookies and candies are another delicious option for a host or hostess gift. Be sure to let your host know whether they're meant to be shared or enjoyed in private.
While Grandma's chocolate chip cookies are always a favorite, you can elevate this gift by purchasing cookies from a gourmet bakery. Macarons are the latest trend in delectable host gifts and look beautiful when wrapped and presented.
Seasonal Candles
Candles are another simple yet elegant host gift that's easy to procure as a last-minute option. If you attend many events, you can even stock up on some nice candles for those spontaneous dinner parties and gatherings.
If you have time to plan, choose a seasonal or personalized candle for a more meaningful approach. Homesick candles are a unique take on the candle-making business, with scents representing different parts of the world. For example, the Iowa candle smells like vanilla, bourbon, cream, and praline, while New York City smells like citrus, jasmine, bergamot, and concrete. 
Handmade Soap and Lotion
As one tends to wash their hands frequently while making and preparing a meal, offering those hands some TLC makes for a great host or hostess gift. Offer your host some luxurious homemade soaps and hand lotion from a local maker. Opt for something with rejuvenating ingredients, like shea butter for moisture.
If you're purchasing lotion, opt for something all-natural and free of artificial fragrances. Cheap commercial hand lotions tend to have additives that irritate sensitive skin.
Homemade Preserves
Finally, take a traditional, charming approach by giving the gift of homemade preserves: jams, jellies, pickles, honey, etc. Keep in mind that these don't have to be made in your home; you can purchase them from a local farmers market.
Preserves are a nice edible offering that pairs well with a variety of dishes. Jellies and jams could be used for baked goods, toast, charcuterie boards, and marinades. Pickles also work well on a deli platter, charcuterie board, or with a traditional roast dinner.
Host gifts are meant to be subtle and discreet as a simple thank you for the invitation. These host and hostess gifts are simple but practical and elegant, and will convey your gratitude without detracting attention from the event.