Customer Service Is Important To Car Guard Administration, And Here's Why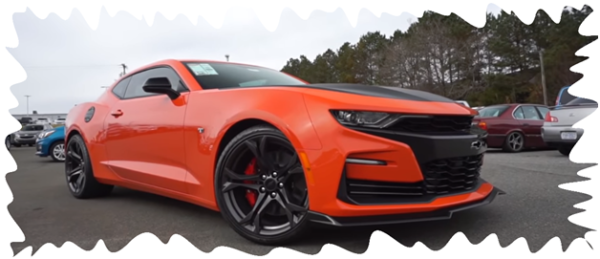 Anybody who has ever experienced bad customer service understands just how important good customer service is to the success of a company. It doesn't matter how good the company's product or service is if their customers don't trust or feel respected by the company.
This is why CarGuard Administration places such a high value on providing quality customer service for each and every one of their clients. They take immense pride in offering some of the best customer service in the entire industry.
CarGuard Administration offers customer-friendly contracts, first-day rentals, the industry's best-limited liability plans, two protection plans in one, and other perks. They are also proud Silver Partners in the PACE Association, a professional association that promotes better customer engagement.
Customer Friendly Contracts
CarGuard Administration is famous for writing protection plans that are easy for customers to read and understand. Most companies write contracts with dense legal terminology that needs to be deciphered by a team of attorneys.
Every plan that CarGuard Administration writes is informed by their years of experience in the Vehicle Service Contract industry, which allows them to create the best plans for the consumer on the market.
Their mission is to provide peace of mind with vehicle service contracts that their customers can trust.
CarGuard Administration offers plans for first day rentals
Normally, protection plans won't let you get a rental car unless repairs take longer than 4-8 hours. But with CarGuard Administration, you can get a rental car on the very first day of repairs. This means that you can get a rental car with no interruptions in assistance, even if your repairs only take a couple of hours.
Other CarGuard Administration Perks
Other perks of a protection plan with CarGuard Administration include free towing, trip interruption service, and more. CarGuard Assistance offers roadside assistance if you run out of gas, need a jumpstart, lose your keys, or face another crisis on the road.
CarGuard Administration offers these services 24/7, every day of the year.
Industry's best-limited liability
CarGuard Administration offers the best-limited liability coverage in the entire industry. They will cover up to the value of your vehicle at the time you need repair, or up to $12,500, depending on which value is more.
This means that if your vehicle is worth $40,000 when it needs repair, they will cover you for up to $40,000. But if your vehicle is only worth $2,000, then they will cover you for up to $12,500! This is a great deal and the best coverage that the industry has to offer.
CarGuard Administration offers two protection plans in one
One of the reasons why CarGuard Administration stands out is because their Platinum Plan and their Gold Plan are two protection plans rolled into one. Their competitors typically offer 'platinum plans' that protect you for up to one hundred thousand miles. After this, you have to take out more coverage.
All of the protection plans offered by CarGuard Administration add five years and an extra one hundred thousand miles to your coverage. This means that you can get the maximum coverage possible without having to pay extra for your protection plan.
What's the PACE Convention?
The PACE (Professional Association for Customer Engagement) Association is a non-profit professional association that promotes companies improving their customer engagement with their contact center.
The annual PACE Convention is an opportunity for hundreds of customer service professionals to come together to share insights that give them a competitive edge and help them become industry leaders in their fields.
The convention consists of parties and receptions that allow industry peers and session leaders to reconnect and learn from each other with stories, ideas, inspirations, and ways to improve their businesses.
PACE Membership
There are three tiers of membership in the PACE Association: Platinum, Gold, and Silver. Each tier provides members with free access to virtual and in-person events, forums, listing in directories, and free training through the PACE Partner Benchmark Portal.
In addition to these benefits, Silver Partners receive three free training sessions through the portal, and discounted registration fees at premier PACE events.
Gold Partners receive the above benefits as well as five free training sessions, free registration at either PACE ACX or the PACE Washington Summit, as well as 50% off of CECP (Certified Customer Experience Professional) training.
Platinum Partners of the PACE Association receive the above membership perks, as well as seven free training sessions through the portal, discounts on CECP, one free registration at PACE ACX, and two free registrations at the PACE Washington Summit.
These conventions give businesses the tools and opportunities that they need to provide excellent service and build awesome networking opportunities with their customers.
CarGuard Administration and the PACE Convention
Because of their commitment to providing the best possible customer service to their clients, CarGuard Administration are proud supporters of the PACE Convention, as well as regular attendees. They proudly sponsor the convention every year, and they are "Silver Partners", along with a number of other nationally recognized companies.