Tips for Choosing a Research Paper Topic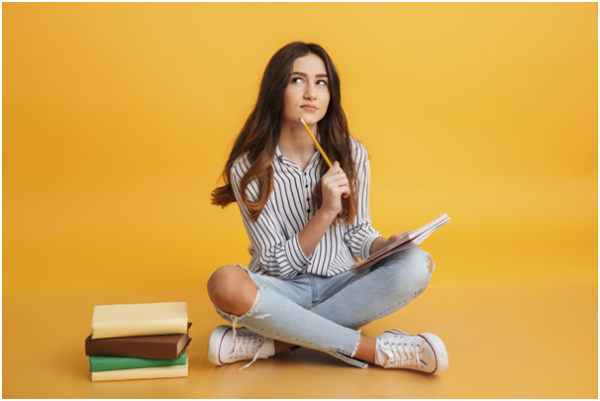 Choosing the right research paper topic can be tedious and time-consuming. In the worst-case scenario, you can choose the topic, start doing your research on it, and then it can get rejected by your tutor. So, how do you make sure it won't happen like that while writing your research papers?
For this reason, we've created a list of actionable tips on how you can pick the appropriate research paper topic without any hassle. Alternatively, you can pay someone online to write your research paper for you. For example, you can ask savvy research paper experts from the DoMyEssay service "Please, do my research paper for me".
No matter what way of doing your research paper you choose, picking the right research paper topic is the first and probably most important step that you need to make. However, no worries! Here are the tips that are going to help you nail the process.
Brainstorm Ideas for Your Research Paper Topic
This is a no brainer, right? However, many students ignore this step. As a result, they choose the topic that is not good, relevant, or of no scientific value. Make sure you devote enough time to brainstorm the ideas for your research paper topic. The more ideas you have, the better as you'll have a wider choice of topics to choose from.
While brainstorming your ideas for a research paper, keep in mind that your research paper topic should be
of scientific value
arguable
match your area of interest
We'll discuss each of these key points in detail below.
Spark Your Imagination: Have a Look at Research Paper Samples
Brainstorming is not that easy for everyone as it may seem to be. If you feel stuck with generating engaging and appropriate topics for your research paper, don't fall into panic. Instead, feel free to have a look at the samples of research papers that were written by other students. It may give you an idea and angle for coming up with the right ideas for your own research paper.
You can find a lot of research paper examples online. Just do the search on Google and you'll get dozens of sites with research paper samples. Look through as many research paper examples as possible. You may also want to look through their contents as it may give you ideas for your own research paper topic as well.
Filter Your Ideas and Choose the Best Ones
Now, give yourself a break. The next step is going to be filtering all the ideas. You need to have a fresh mind for this. That's why we suggest you have a break after looking through dozens of research paper samples. Don't go for a topic just because you like it and you think it sounds good. It can be a false belief that will lead you nowhere.
Take your time to check if your research paper topics are of scientific value. How many sources can you use while developing this or that topic? Are they relevant and up-to-date? Use scholarship search engines to check this out. If you have a list of 15-20 ideas, you need to eliminate most of them. So at the end of the day, you should have 3-5 strong reach paper topics that are good to go.
Your Topic Should Be of Scientific Value
Now, it's time to dig even deeper. How many people have already written research papers on the same topic? Is your research paper going to have any scientific value? That's where we highly recommend you to double-check it with your tutor and get their opinion on your reach paper topics. In this way, you can save tons of time and hassle before you make the next steps and start writing your research paper.
Pick the Topic That is Arguable
This is another vital criterion while choosing your research paper topic. Make sure it's not obvious and it can provoke a decent discussion. It's always good to present both sides: the pros and cons in your research paper.
Don't forget to back up all pros and cons with appropriate arguments. You can't just claim something without showing the actual evidence otherwise it won't match the set high standards of academic writing. On the contrary, if you manage to provide strong arguments for the pros and cons, your reach paper will be engaging and provoke discussion. Tutors like that.
Your Research Paper Topic Should Match Your Area of Interest
Of course, your research paper topic should evoke your interest otherwise if you choose a topic that looks boring for you, you won't be motivated to write up a winning paper. It's really that simple. That's why you need to make sure the topic of your reach paper matches the area of your interest.
This one tip can make or break your reach paper. So don't ignore it if you want to come up with a decent reach paper that deserves an A or A+.
Get Approval for Your Research Paper Topic from Your Tutor
Finally, don't forget to show all the topics to your tutor and get their approval for the one that you want to go for. Here's the biggest mistake that students can make. They start doing reach on the topic. They start writing their research paper. And then, at some point, it turns out their reach paper topic is not appropriate and is rejected by their tutor.
Don't make the same mistake. Bring clarity into this matter before you start working on your paper.