Last Statue of Dictator Francisco Franco on Spanish Soil Removed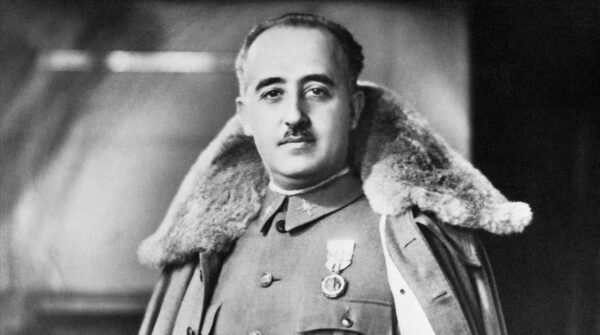 Spain has removed the last statue of General Francisco Franco on its soil, after the tiny enclave of Melilla voted to take down its monument to the fascist dictator.
Workers destroyed the brink plinth and carried away the statue, which had stood at the gates of the city on the north-west coast of Africa.
Only the far-right Vox party in Melilla had voted against its removal.
Francisco Franco ruled Spain from 1939 until his death in 1975.
More than 30,000 people were killed in the 1936-1939 Spanish Civil War, which saw Franco's Nationalist forces defeat the Republican government.
The general then presided over a regime of state terror and national brainwashing through the controlled media and the state education system.
It was not until 2007 that a Law of Historical Memory was passed that attempted to recognize the suffering of victims of Francoism.
Under that law, symbols of the dictatorship have slowly been removed, including other high-profile statues around Spain.
Elena Fernandez Trevino, of the Melilla assembly, described the removal of the enclave's Franco statue as an "historic day".
She said it was the "only statue dedicated to a dictator still in the public sphere in Europe".
Members of the Vox party had argued against its removal, saying that the statue – erected in 1978 – commemorated Franco's role as commander of the Spanish Legion in the Rif War, a conflict Spain fought in the 1920s against Berber tribes in Morocco.
General Franco was buried in a vast mausoleum called the Valley of the Fallen, just outside Madrid, alongside tens of thousands of people who lost their lives in the civil war.
The mausoleum was partly built by political prisoners, whom Franco's regime subjected to forced labor, and had become a shrine for the far right.
In 2019, Francisco Franco's remains were moved to a low-key grave. Deputy PM Carmen Calvo said: "The more than 30,000 victims of both sides will have peace and respect from all there."