How to Improve Your Home's Air Quality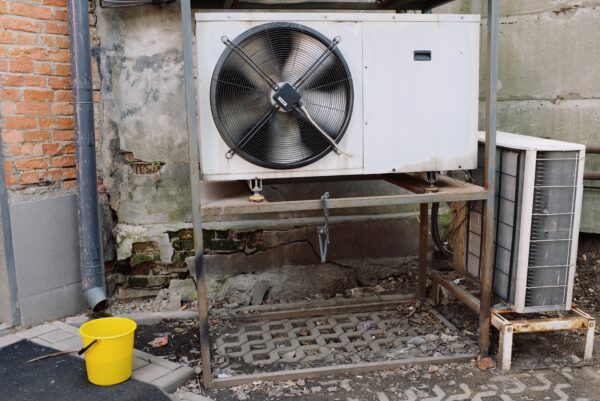 Many people feel safer in the comforts of their home, particularly when it comes to any kind of pollution. The outside world can be filled with dust, smog, haze, and other potentially harmful pollutants, which is why many people feel like their indoor air is clean and safe for them to breathe.
While it may seem that your home's indoor air quality is far better than the outdoors, this is not entirely true. In some cases, indoors tend to be more polluted than the outdoors. The air in our homes can be filled with chemicals from home cleaners and fire-control equipment. In fact, there is a high probability that your home has a heating system that retains allergens indoors. It is not always possible to open the windows to air out your home. However, there are numerous ways for you to improve your home's air quality:
1. Regularly Clean Your Home
Air pollution in your home will be significantly reduced once you make cleaning a part of your routine. For one, you will see an immediate reduction of dust, pet dander, and other potential allergens. Start by having a regular schedule of vacuuming your carpets and rugs. Make sure you have a vacuum that comes with suitable filters. If you plan to renovate your home, it will help to replace the carpet flooring with hardwood or tiles to reduce the presence of air allergens.
In addition to cleaning your carpets regularly, you should also pay careful attention to your curtains, cushions, sofas, and bedding. If you have pets that stay indoors, make sure to clean their area, mainly where they spend most of their time. It will also help to reduce your clutter that can accumulate dust.
2. Change Your AC Filters
Your home's heating, venting, and air-conditioning system work year-round to make sure that your entire family enjoys the perfect temperature. Part of its function is to maintain the proper air cycle in your home by filtering the air pollutants. That's why it is necessary to practice proper maintenance of the AC filters. Failure to clean these filters can lead to clogging and eventual breakage, which will drastically drop your home's air quality.
3. Air Your Plants
Having indoor plants offers many benefits. Aside from improving the overall appearance of your home, they also improve your air quality. However, they can also be prone to become a breeding ground for mold, dust, and other pests. That's why it is essential to air them once in a while. It will help if you can bring your plants outside at least twice a week to get the necessary sunlight and air they need.
4. Air Out Your Home
Indoor air can become stale if there is not steady airflow in your home. Whenever possible, it is best to air out your home. Open your windows to let the air circulate. However, if it is not possible, particularly during the winter season, you can use trickle vents instead. They are highly beneficial for homes in urban settings where the outdoor air is full of smog, smoke, and dust. Having them in your bathroom and kitchen helps, as these areas need it the most.
5. Avoid Smoking Inside
If you live with a smoker, instruct them to smoke outside of your home. The smoke from cigarettes has over 4,000 harmful chemicals, which can cause cancer, infections, and asthma. If possible, quitting is a better option for everyone.
Maintaining good indoor air quality is crucial for one's health. Following the above tips will ensure that your home is both clean and safe.