Preparations You'll Need to Make Before Moving to Los Angeles
Given how much Los Angeles has to offer new residents, there's little wonder as to why it's such a popular relocation destination. In addition to year-round gorgeous weather and amazing local culture, the City of Angels has ample job opportunities for people in creative fields. As the show business capital of the world, L.A. is the preferred city for scores of artists, writers and performers. If you're considering a move to Los Angeles, there are a number of preparations you'll need to make before hitting the road. To ensure that your big move goes off without a hitch, attend to the following tasks before charting a course for L.A.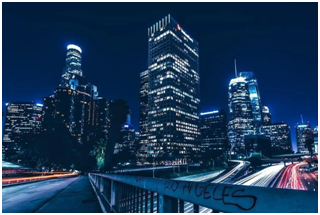 Get Yourself a Car
You can save yourself a fair amount of time, money and hassle by moving to Los Angeles with a car. As any longtime Angelino will attest, a working vehicle is basically a necessity in L.A. This is the main thing that separates Los Angeles from other major metropolitan areas in the U.S. While the majority of residents in other large cities primarily get around by foot and via public transit, many Angelinos need cars to traverse the city in anything resembling a timely manner.
Unlike other metropolises, Los Angeles was designed to be driven, not walked. The basic layout of the city facilitates the need for vehicle ownership, so if you were hoping that moving to L.A. meant being able to bid farewell to car payments, you're likely to be disappointed. In other words, if you don't already own a vehicle, make sure to acquire one before the big move.
Build Your Savings
While L.A. isn't the most expensive city in the U.S., it's not exactly cheap, either. Although cities like NYC and San Francisco are considerably pricier than Los Angeles, you'll need a fair amount of money to get by in the City of Angels. With this in mind, make a point of building your savings before making a go of it in L.A. This will ensure that you have a nice financial cushion to fall back on if things don't work out exactly as you planned.
Before setting out for Los Angeles, you should have a minimum of $5,000 saved up. Ideally, you should have $10,000 or more, but $5,000 will do if you absolutely can't wait to get to L.A. However, keep in mind that $5,000 won't get you as far in Los Angeles as it will in less expensive locales. So, if you make your move with the bare minimum in your savings account, be prepared to start looking for work immediately.
Conversely, if you have a $10,000+ cushion, you'll have the luxury of being able to take it easy for a while and find a job at a far more leisurely pace. Taking the time to build your savings may force you to postpone your big move, but this minor hitch in your plan will prove extremely beneficial in the long run.
Find a Residence That's Close to Where You Work
Since the majority of Angelinos drive, L.A. is home to some of the most congested traffic conditions in the country. As such, getting from Point A to Point B in the City of Angels can take a frustratingly long time, regardless of how close those two points are. This means your daily commute is likely to eat up a fair amount of time. However, you can minimize your time on the road by finding a residence that's within comfortable driving distance of your place of business. So, when scouring the city for potential residences, make sure that proximity to work is prominently on your mind. Additionally, if your new place leaves something to be desired space-wise or you haven't yet decided on a permanent residence, you can safely house any excess possessions by seeking out storage Los Angeles.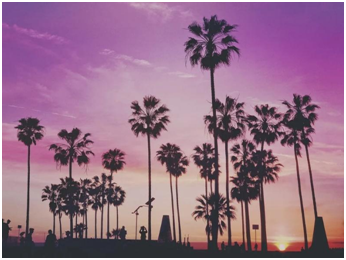 It's easy to see why transplants from all around the country flock to Los Angeles. Not only is L.A. the heart of the entertainment industry, the city itself is rife with one-of-a-kind culture, amazing sights and unique experiences. Furthermore, if you're looking to break into a creative field, there's no better place to do it than the City of Angels. However, this isn't to say that moving to Los Angeles will be a stress-free experience – particularly if you've never spent time in L.A. To help facilitate a smoother transition, make sure to take care of the previously discussed preparations in advance of your big move.