President Trump Fails to Sign Covid-19 Relief Bill into Law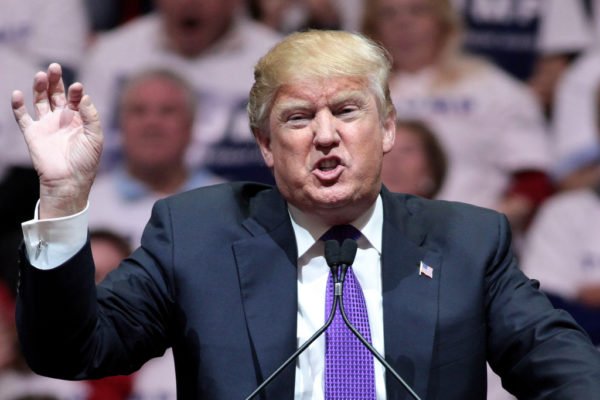 President Donald Trump failed to sign the Covid relief bill into law leaving millions of Americans without their unemployment benefits.
President-elect Joe Biden had warned of "devastating consequences" if President Trump continued to delay signing but the December 26 deadline has now passed.
Unemployment benefits and a ban on evictions will be affected.
The package worth $900 billion was approved by Congress after months of difficult negotiations and compromises.
President Trump says he wants to give people bigger one-off payments.
The bill includes the payment of $600 to Americans earning less than $75,000 a year.
President Trump says he wants Americans to receive $2,000 but Republicans in Congress refused to agree to the change.
In a tweet on December 26, President Trump again defended his position on the issue, blaming China for the coronavirus outbreak.
The coronavirus economic relief is part of a $2.3 trillion spending package that includes $1.4 trillion for normal federal government spending. A partial government shutdown will begin on December 29 unless legislators pass a stopgap bill before then – but this would not include coronavirus aid and President Trump would still have to sign it.
About 14 million Americans would be affected by a lapse in unemployment benefit payments and new stimulus cheques.
In a strongly worded statement published on the transition website on December 26, Joe Biden described President Trump's refusal to sign the bill as an "abdication of responsibility".
He said: "It is the day after Christmas, and millions of families don't know if they'll be able to make ends meet because of President Donald Trump's refusal to sign an economic relief bill approved by Congress with an overwhelming and bipartisan majority."
Joe Biden praised the example of members of Congress in compromising and reaching a bipartisan agreement, adding: "President Trump should join them, and make sure millions of Americans can put food on the table and keep a roof over their heads in this holiday season."
President Trump had reiterated his objection to the bill, saying: "I simply want to get our great people $2000, rather than the measly $600 that is now in the bill."
The coronavirus aid relief bill – with the larger budget bill rolled in – overwhelmingly passed the House of Representatives and Senate on December 21 but, a day later, President Trump issued an implied veto threat, describing the package as a "disgrace" full of "wasteful" items.
He baulked at the annual aid money for other countries in the federal budget, arguing that those funds should instead go to struggling Americans.
According to his schedule, President Trump spent Christmas at his Mar-a-Lago residence in Florida with his family, where he held "many meetings and calls".