Boris Johnson Resigns as UK's Prime Minister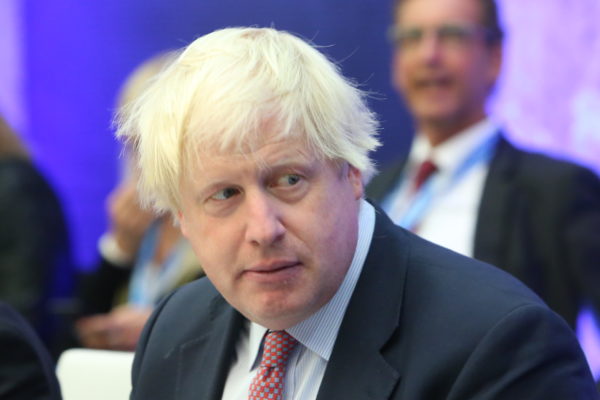 UK's PM Boris Johnson has announced he is quitting as leader of the Conservative Party after a perilous few days in office.
The crisis engulfing Boris Johnson's premiership escalated on July 5, following the dramatic resignations of Chancellor Rishi Sunak and Health Secretary Sajid Javid.
Boris Johnson intends to stay as an interim leader but pressure is mounting on him to stand down immediately.
He assured cabinet this afternoon he would only act as a caretaker PM while remaining in position, new Welsh Secretary Robert Buckland said.
Now that Boris Johnson has resigned, the Conservative Party will need to choose a new leader. The winner of that contest will become the next PM.
The new PM would not be obliged to call an early election – but could do so if they wished.
When Gordon Brown took over from Labor prime minister Tony Blair in 2007, for example, he did not hold an early election.
If a PM wants an early election they need to make a "request" to the Queen to dissolve Parliament – the official term for closing Parliament in order to hold an election.
Speaking to a crowd of supporters and onlookers at the lectern outside 10 Downing Street, Boris Johnson said: "It is clearly now the will of the parliamentary Conservative Party that there should be a new leader of that party and therefore a new prime minister."
Boris Johnson intends to give up American citizenship
Boris Johnson's resignation brings an abrupt end to a tumultuous tenure that was distinguished by the landslide victory three years ago and a successful drive to pull Britain out of the European Union, but that collapsed under the weight of a relentless series of scandals.
The 1922 Committee, the powerful body that represents Conservative Party backbench lawmakers, is likely to use the summer vacation to complete the process of selecting the new Conservative Party leader who will become prime minister. At the very latest, they will want to have installed the person by the time of the annual party conference in the fall.
Among the potential candidates are Rishi Sunak and Sajid Javid; Liz Truss, the foreign secretary; Suella Braverman, the attorney general; and Nadhim Zahawi, who briefly replaced Mr. Sunak as chancellor. There are also two outsiders: Jeremy Hunt, a former foreign secretary who challenged Boris Johnson for the party leadership in 2019; and Tom Tugendhat, the chairman of the Foreign Affairs Committee.