US Inflation Hits Highest Level in 40 Years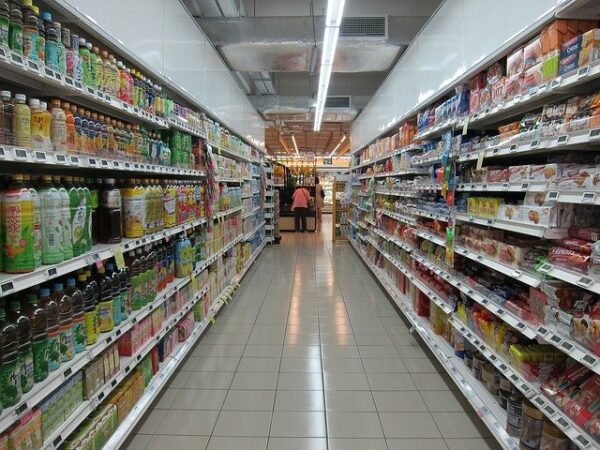 The US annual inflation has hit the highest level for nearly 40 years.
According to the latest figures, prices rose 6.8% in the year to November.
Price rises have pushed up food shopping bills, and petrol prices jumped 6.1%, while the cost of second-hand cars and rent also rose.
While the monthly pace of price rises at 0.8% eased a little compared to October's 0.9%.
Prices for American consumers are rising at their fastest annual rate since June 1982. But the impact is felt more amongst those on the lowest incomes, with the least room to manage.
Rising inflation is also putting pressure on President Joe Biden as he tries to pass his $1.9tn social spending bill.
Some economists blame the president's previous spending programs, designed to offer support amid the Covid pandemic, for exacerbating price increases.
"One of the major reasons we have inflation is because the government spent so much money," said Christopher Campbell, chief strategist at Kroll a risk consultancy, and a former Treasury official under President Donald Trump.
He argued that further spending could make inflation worse.
"At the end of the day we hopefully are on the tail end of the pandemic, and the government is still putting its foot on the gas, on the levels of spending."
In the meantime the poorest are facing both the end of pandemic-era extra support and rising prices.
Price rises are affecting some parts of the country more than others too, with the south and mid-west impacted more.
Dare to Care, a food bank in Louisville, Kentucky, said it has felt the effect of both inflation and supply chain problems.
Usually a lot of Dare to Care's food comes from producers and retailers passing on any surplus they have.
Dare to Care has had to buy food at retail prices instead, and the cost of transport has risen too.
As a result, Dare to Care has made compromises, like not including wholegrain bread or pure fruit juice as often.
President Biden has pledged to make tackling inflation a priority and has made moves to ease supply chain problems, including changing rules for transport operators. But expectations are now focused squarely on the Federal Reserve too.
Speculation is mounting that the Fed will reduce the bond-buying support it provides every month more quickly than planned, paving the way for a possible rise in interest rates next year.